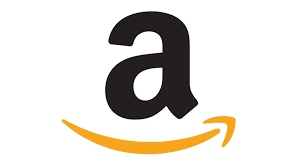 Why I post Amazon's Monthly "Best" Lists. My perception of amazon.com was not that of a site populated by knowledgeable booksellers, the kind you would find in a good independent bookstore. But I have changed my mind. Last year's Best Mystery List was very well put together and Larry Gandle and I are finding the same applies to Amazon's Best Mystery and Thriller Monthly Lists. And of course, you can always purchase these books from a favorite independent bookstore or bookseller – if that is what you prefer. This is NOT an attempt to promote amazon sales.
In my opinion this is the most well-rounded list of amazon's monthly lists this year. I've already read and enjoyed two of the titles and am planning to read four more. Geo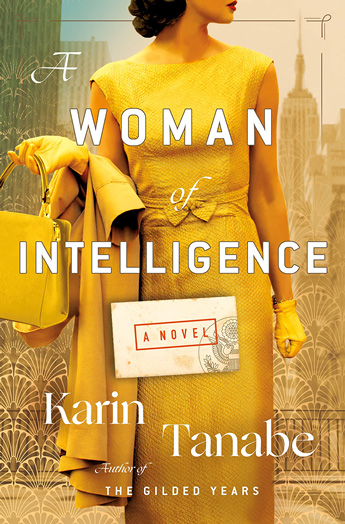 A WOMAN OF INTELLIGENCE, Karin Tanabe ($27.99). A Fifth Avenue address, parties at the Plaza, two healthy sons, and the ideal husband: what looks like a perfect life for Katharina Edgeworth is anything but. It's 1954, and the post-war American dream has become a nightmare.
A born and bred New Yorker, Katharina is the daughter of immigrants, Ivy-League-educated, and speaks four languages. As a single girl in 1940s Manhattan, she is a translator at the newly formed United Nations, devoting her days to her work and the promise of world peace?and her nights to cocktails and the promise of a good time. Now the wife of a beloved pediatric surgeon and heir to a shipping fortune, Katharina is trapped in a gilded cage, desperate to escape the constraints of domesticity. So when she is approached by the FBI and asked to join their ranks as an informant, Katharina seizes the opportunity. A man from her past has become a high-level Soviet spy, but no one has been able to infiltrate his circle. Enter Katharina, the perfect woman for the job. Publisher's Weekly Starred Review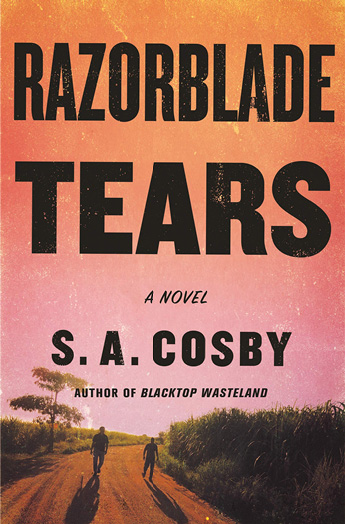 RAZORBLADE TEARS, S. A. Cosby ($26.99). Ike Randolph has been out of jail for fifteen years, with not so much as a speeding ticket in all that time. But a Black man with cops at the door knows to be afraid. The last thing he expects to hear is that his son Isiah has been murdered, along with Isiah's white husband, Derek. Ike had never fully accepted his son but is devastated by his loss. Derek's father Buddy Lee was almost as ashamed of Derek for being gay as Derek was ashamed his father was a criminal. Buddy Lee still has contacts in the underworld, though, and he wants to know who killed his boy. Ike and Buddy Lee, two ex-cons with little else in common other than a criminal past and a love for their dead sons, band together in their desperate desire for revenge. Booklist Starred Review Kirkus Starred Review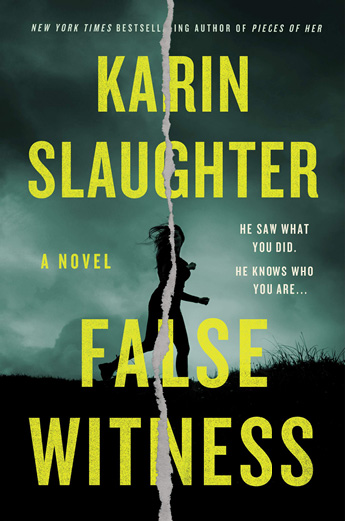 FALSE WITNESS, Karin Slaughter ($28.99). Leigh Collier has worked hard to build what looks like a normal life. She's an up-and-coming defense attorney at a prestigious law firm in Atlanta, would do anything for her sixteen-year-old daughter Maddy, and is managing to successfully coparent through a pandemic after an amicable separation from her husband Walter. But Leigh's ordinary life masks a childhood no one should have to endure … a childhood tarnished by secrets, broken by betrayal, and ultimately destroyed by a brutal act of violence. On a Sunday night at her daughter's school play, she gets a call from one of the firm's partners who wants Leigh to come on board to defend a wealthy man accused of multiple counts of rape. Though wary of the case, it becomes apparent she doesn't have much choice if she wants to keep her job. They're scheduled to go to trial in one week. When she meets the accused face-to-face, she realizes that it's no coincidence that he's specifically asked for her to represent him. She knows him. And he knows her. More to the point, he may know what happened over twenty years ago, and why Leigh has spent two decades avoiding her past. Booklist Starred Review Publisher's Weekly Starred Review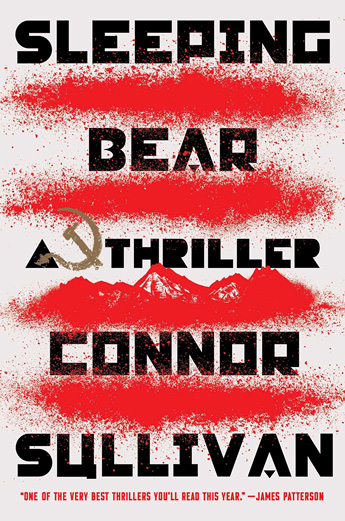 SLEEPING BEAR, Connor Sullivan ($27.00). After her young husband's untimely death, Army veteran Cassie Gale decides to take a few days of solitude in the Alaska wilderness before she starts her new job. But when she fails to show up on her first day and her dog is discovered injured at her wrecked campsite, her father knows that this is much more than a camping trip gone awry. As it turns out, Cassie's not the first person to disappear without a trace in Alaska's northern interior. Bears. Wolves. Avalanches. Frostbite. Starvation. There are many ways to die in here. But not all disappearances can be explained. Cassie's is one of them, along with a number of other outdoor enthusiasts who have vanished in recent years. Regaining consciousness in a Russian prison, Cassie finds herself trapped in a system designed to ensure that no one ever escapes alive. It will require all her grit and skills to survive.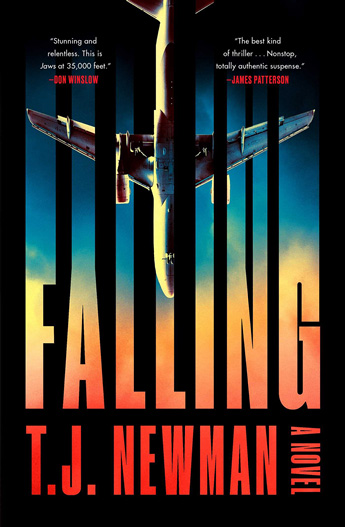 FALLING, T.J. Newman ($28.00). You just boarded a flight to New York. There are one hundred and forty-three other passengers onboard. What you don't know is that thirty minutes before the flight your pilot's family was kidnapped. For his family to live, everyone on your plane must die. The only way the family will survive is if the pilot follows his orders and crashes the plane. Library Journal Starred Review Booklist Starred Review Publisher's Weekly Starred Review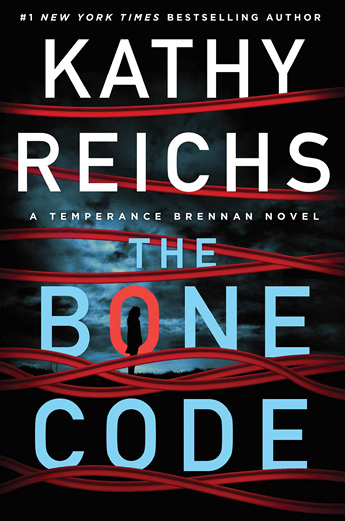 THE BONE CODE, Kathy Reichs ($27.00). On the way to hurricane-ravaged Isle of Palms, a barrier island off the South Carolina coast, Tempe receives a call from the Charleston coroner. The storm has tossed ashore a medical waste container. Inside are two decomposed bodies wrapped in plastic sheeting and bound with electrical wire. Tempe recognizes many of the details as identical to those of an unsolved case she handled in Quebec years earlier. With a growing sense of foreboding, she travels to Montreal to gather evidence.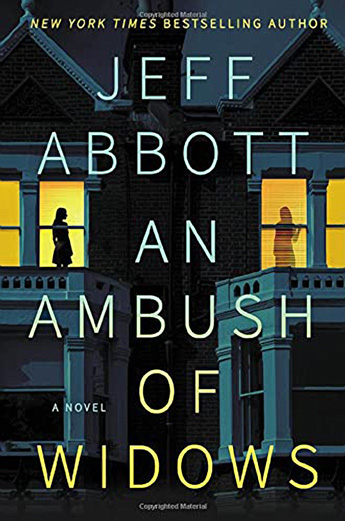 AN AMBUSH OF WIDOWS, Jeff Abbott (28.00). Henry North is a down-on-his-luck cybersecurity expert from New Orleans. Adam Zhang is the cofounder of one of Austin's most successful venture capitalist firms. These two men didn't know each other. They had never met. Yet they died together, violently, in a place neither had any business being. When Henry doesn't return from a business trip, his wife, Kirsten, panics—and then gets an anonymous phone call: "Your husband is dead in Austin." Flora Zhang knew her husband was keeping secrets. She suspected an affair, but she had decided she could forgive him for his weakness—until her husband ended up dead. And with no explanation for her husband's murder, the police begin to suspect her. Together, these two widows will face a powerful foe determined to write a false narrative about the murders. In doing so, neither Flora nor Kirsten will remain the women the world thought they were.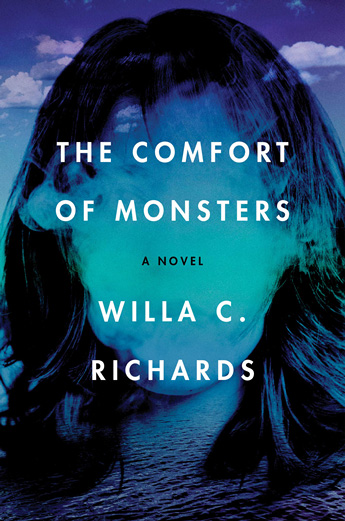 THE COMFORT OF MONSTERS, Willa C. Richards ($27.99). In the summer of 1991, a teenage girl named Dee McBride vanished in the city of Milwaukee. Nearly thirty years later, her sister, Peg, is still haunted by her sister's disappearance. Their mother, on her deathbed, is desperate to find out what happened to Dee so the family hires a psychic to help find Dee's body and bring them some semblance of peace. The appearance of the psychic plunges Peg back to the past, to those final carefree months when she last saw Dee—the summer the Journal Sentinel called "the deadliest . . . in the history of Milwaukee." Serial killer Jeffrey Dahmer's heinous crimes dominated the headlines and overwhelmed local law enforcement. The disappearance of one girl was easily overlooked. Peg's hazy recollections are far from easy for her to interpret, assess, or even keep clear in her mind. And now digging deep into her memory raises doubts and difficult—even terrifying—questions. Was there anything Peg could have done to prevent Dee's disappearance? Who was really to blame for the family's loss? How often are our memories altered by the very act of voicing them? And what does it mean to bear witness in a world where even our own stories are inherently suspect?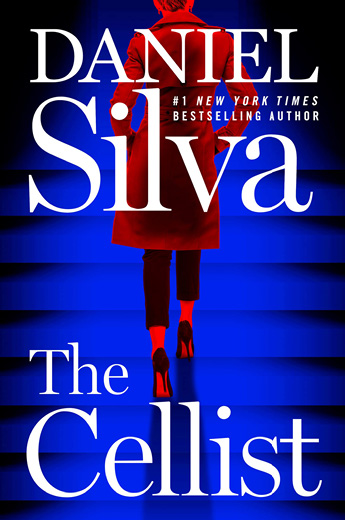 THE CELLIST, Daniel Silva ($28.99). Viktor Orlov had a longstanding appointment with death. Once Russia's richest man, he now resides in splendid exile in London, where he has waged a tireless crusade against the authoritarian kleptocrats who have seized control of the Kremlin. His mansion in Chelsea's exclusive Cheyne Walk is one of the most heavily protected private dwellings in London. Yet somehow, on a rainy summer evening, in the midst of a global pandemic, Russia's vengeful president finally manages to cross Orlov's name off his kill list.
The documents are contaminated with a deadly nerve agent. The Metropolitan Police determine that they were delivered to Orlov's home by one of his employees, a prominent investigative reporter from the anti-Kremlin Moskovskaya Gazeta. And when the reporter slips from London hours after the killing, MI6 concludes she is a Moscow Center assassin who has cunningly penetrated Orlov's formidable defenses. But Gabriel Allon, who owes his very life to Viktor Orlov, believes his friends in British intelligence are dangerously mistaken. His desperate search for the truth will take him from London to Amsterdam and eventually to Geneva, where a private intelligence service controlled by a childhood friend of the Russian president is using KGB-style "active measures" to undermine the West from within. Known as the Haydn Group, the unit is plotting an unspeakable act of violence that will plunge an already divided America into chaos and leave Russia unchallenged. Only Gabriel Allon, with the help of a brilliant young woman employed by the world's dirtiest bank, can stop it.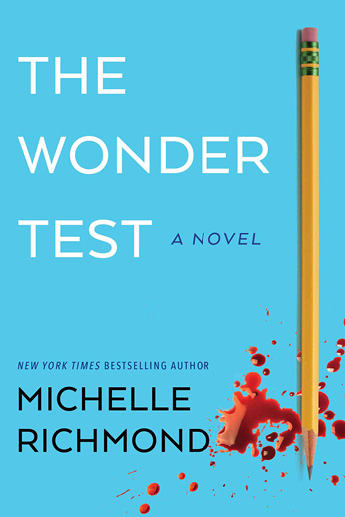 THE WONDER TEST, Michelle Richmond ($26.00). Escaping New York City and the espionage case that made her question everything, recently widowed FBI Agent Lina Connerly returns home to sell the house she has inherited in tony Greenfield, California. With her teenage son Rory, Lina hopes to reassemble her life, reevaluate her career, and find a clear way forward. Adrift and battling insomnia, she discovers that her father's sleepy hometown has been transformed into a Silicon Valley suburb on steroids, obsessed with an annual exam called The Wonder Test. When students at her son's high school go missing, reappearing under mysterious circumstances on abandoned beaches, Lina must summon her strength and her investigative instincts, pushing her own ethical boundaries to the limits in order to solve the crimes. Meanwhile, an old espionage case called Red Vine keeps calling her back into the fold. While Lina struggles to balance her new role as a single mother and the complex counterintelligence puzzles she is so adept at solving, Greenfield's shadowy dangers creep closer to her own home.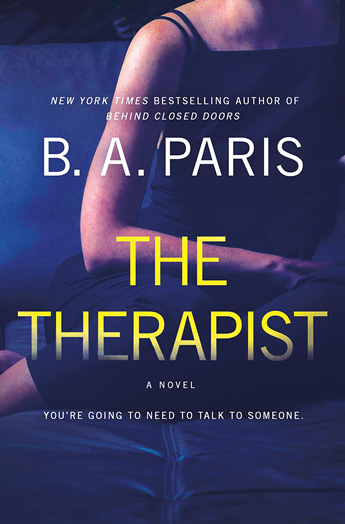 THE THERAPIST, B. A. Paris ($27.99). When Alice and Leo move into a newly renovated house in The Circle, a gated community of exclusive houses, it is everything they've dreamed of. But appearances can be deceptive. As Alice is getting to know her neighbors, she discovers a devastating secret about her new home, and begins to feel a strong connection with Nina, the therapist who lived there before. Alice becomes obsessed with trying to piece together what happened two years before. But no one wants to talk about it. Her neighbors are keeping secrets and things are not as perfect as they seem.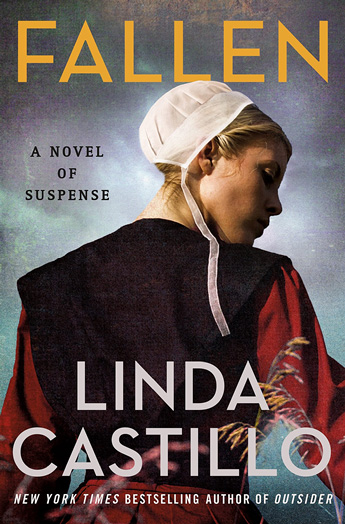 FALLEN, Linda Castillo ($27.99). When a young woman is found murdered in a Painters Mill motel, Chief of Police Kate Burkholder is shocked to discover she once knew the victim. Rachael Schwartz was a charming but troubled Amish girl who left the fold years ago and fled Painters Mill. Why was she back in town? And who would kill her so brutally? Kate remembers Rachael as the only girl who was as bad at being Amish as Kate was – and those parallels dog her. But the more Kate learns about Rachael's life, the more she's convinced that her dubious reputation was deserved. As a child, Rachael was a rowdy rulebreaker whose decision to leave devastated her parents and best friend. As an adult, she was charismatic and beautiful, a rabble-rouser with a keen eye for opportunity no matter who got in her way. Her no-holds-barred lifestyle earned her a lot of love and enemies aplenty – both English and Amish. As the case heats to a fever pitch and long-buried secrets resurface, a killer haunts Painters Mill. Someone doesn't want Rachael's past – or the mysteries she took with her to the grave – coming to light. As Kate digs deeper, violence strikes again, this time hitting close to home. Will Kate uncover the truth and bring a murderer to justice? Or will a killer bent on protecting a terrible past stop her once and for all –and let the fallen be forgotten? Booklist Starred Review Publisher's Weekly Starred Review