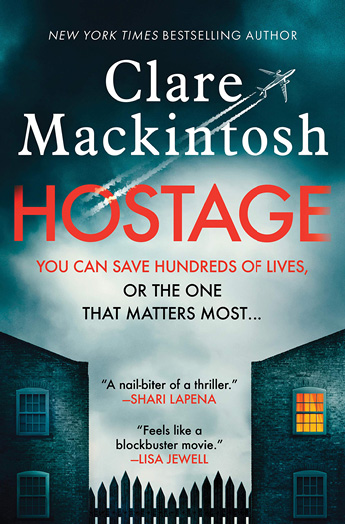 HOSTAGE by Clare Mackintosh
Sourcebooks, $26.99, June 22 Pub Date
Publisher's Weekly Starred Review
A claustrophobic thriller set over 20 hours on-board the inaugural nonstop flight from London to Sydney.
Mina is trying to focus on her job as a flight attendant, not the problems with her five-year-old daughter back home, or the fissures in her marriage. But the plane has barely taken off when Mina receives a chilling note from an anonymous passenger, someone intent on ensuring the plane never reaches its destination: "The following instructions will save your daughter's life…"
Someone needs Mina's assistance and knows exactly how to make her comply.
When one passenger is killed and then another, Mina knows she must act. But which lives does she save: Her passengers…or her own daughter and husband who are in grave distress back at home?
It's twenty hours to landing. A lot can happen in twenty hours.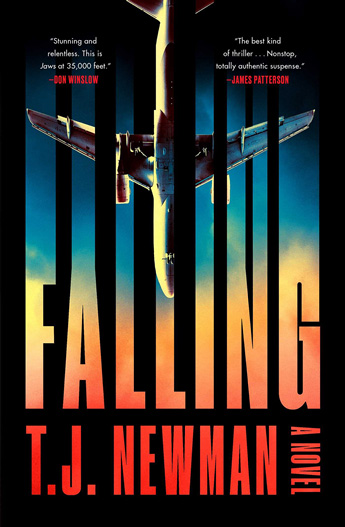 FALLING by T. J. Newman
Avid Reader Press/Simon & Schuster, $28.00, July 6 Pub Date
Library Journal, BookList and Publisher's Weekly Starred Reviews
You just boarded a flight to New York. There are one hundred and forty-three other passengers onboard. What you don't know is that thirty minutes before the flight your pilot's family was kidnapped. For his family to live, everyone on your plane must die. The only way the family will survive is if the pilot follows his orders and crashes the plane. Enjoy the flight.
Click on the link for a highly entertaining interview with the author by the Crew Review