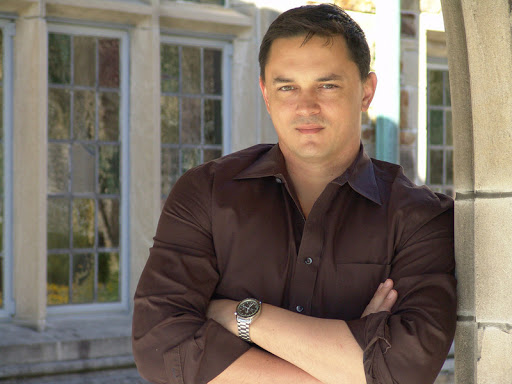 Mark Greaney, the Gray Man, and NETFLIX
Way back in 2009, I picked up a copy of a paperback original of THE GRAY MAN by a new author named Mark Greaney.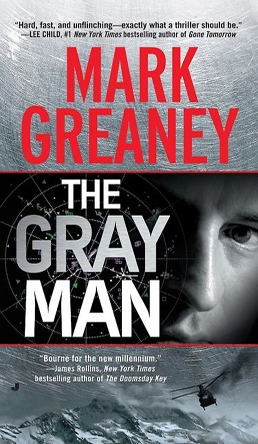 It looked like my kind of action thriller so I gave it a try. It blew me away. I was impressed on several levels, but especially the action scenes which came alive in my mind and were very realistic. O.K., there is action thriller realistic and real life realistic. The story also had a propulsive drive that kept the pages turning. I remember immediately telling Mike Bursaw and Steele Curry about the book. They are two mainstays of our Barry Thriller Award nominating committee and I wanted them to read the book as a possible candidate for nomination. They both liked it a lot. Sure enough in 2010 THE GRAY MAN was a Barry Thriller Award nominee. And several Barry Thriller Award nominations followed for Mark. (One day, I hope enough of the readers of DP will read his excellent books to get him a Barry Award. It is long overdue.)

Because of his talent, he was tapped by Tom Clancy to write seven novels in both the Jack Ryan and Jack Ryan, Jr. Series, which he did from 2011 to 2016. The page count of these novels is impressive.
Somehow, he managed to also write Gray Man novels during this period as well, although not on a one-per-year schedule. But starting in 2017 he was back to one per year. To date there have been nine Gray Man novels published with a tenth coming in 2021.
The Gray Man Series
The Gray Man (2009)
On Target (2010)
Ballistic (2011)
Dead Eye (2013)
Back Blast (2016)
Gunmetal Gray (2017)
Agent in Place (2018)
Mission Critical (2019)
One Minute Out (2020)
Relentless (2021)
This series is my favorite action thriller series and I highly recommend it to readers who enjoy that genre.
I've met Mark on a number of occasions and even gone to dinner a few times with him. He is a real class act and to see his success has been personally gratifying to me (even though I had no part in it). He deserves every bit of it.
And now his career is about to take a major step forward. It has recently been announced that Netflix has committed its largest budget ever (rumored to be upwards of $200 million) to produce a Gray Man series for its subscribers. Tagged to star in the production are Ryan Gosling and Chris Evans. Directing will be Joe and Anthony Russo of Captain American and Avengers fame. Click on The Gray Man for more information.