Totalitarian Noir
I recently read a fascinating piece on "Totalitarian Noir" by the author Thomas Mullen as posted on CrimeReads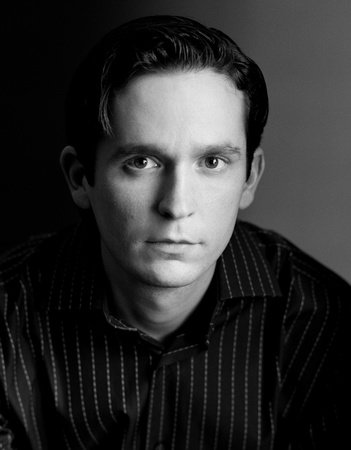 Mullen defines "Totalitarian Noir" as stories about cops and detectives working within authoritarian systems and often having to choose between what they think is right and what they are told is right.  Many times their jobs and even their lives are on the line.  He cites a few examples such as:
GORKY PARK by Martin Cruz Smith and the series that followed.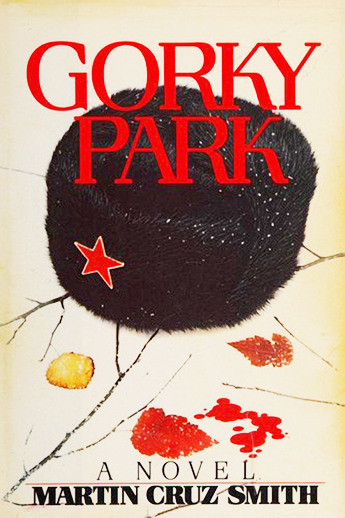 The Bernie Gunther series set in Nazi-era Germany written by Philip Kerr
The Mario Conde series set in Castro's Havana, written by Leonardo Padura
Olen Steinhauer's Cold War cycle
The Wyndam and Banerjee series set in the late Raj era of India,
written by Abir Mukherjee
The Cemetery of Forgotten Books series set in Franco's Spain,
written by Carlos Ruiz Zafon
Mullen goes on to ask the question,
" Why do I find these stories so fascinating?
"Partly it's the way fiction opens up new worlds, making these historical moments feel so much more vivid by showing us how regular people went about their daily lives under the thumb of dictators, how they navigated the dangers that lay all around them. The neighbors who could turn informant at any time, the family members who became true believers, the friends who suddenly disappeared after daring to speak out. People have lived in horrific regimes, yet they still had to find a way to go to work in the morning, fall in love, raise children, save for the future, while somehow not completely breaking down mentally and emotionally. That so many millions of people endured this during the 20th Century makes it no less remarkable."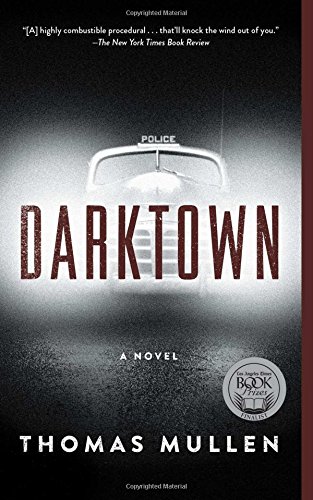 Then he talks about his own book, DARKTOWN, and the series it spawned. It is set in Atlanta, Georgia in 1948, when the city hired its first eight African-American police officers, who were expected to work under almost impossible restrictions imposed by whites in power. It is a marvelous crime novel and certainly would fit in with other Totalitarian Noir series. DARKTOWN made my blood boil with how these honorable men are mistreated. Its sequels, LIGHTENING MEN and MIDNIGHT ATLANTA are equally as good. Some might question the use of the term "totalitarian" when referring to a local U.S. society and its treatment of African Americans. Read DARKTOWN and then we'll talk.


I highly recommend you reading this article. I had never heard the term "Totalitarian Noir" before, but I feel that it most aptly describes a whole subgenre' of mystery fiction that, perhaps, didn't know it was a subgenre'. If it was Thomas Mullen who came up with that term, kudos to him.


Here are some more examples of "Totalitarian Noir" that I have come up with:
The Inspector Rostnikov series set in Russian during the Cold War,
written by Stuart M. Kaminsky
The Yudel Gordon series set in Apartheid-Era South Africa, written by Wessel Ebersohn
The Leo Demidov series set in Post-WWII Russia, written by Tom Rob Smith
The John Russell series set in Germany during the Nazi Era, written by David Downing
The Easy Rawlins series set in Post-WWII Los Angeles, written by Walter Mosley
The Inspector Chen series set in Communist China, written by Qiu Xiaolong
The Sergeant Carlos Tejada series set in Franco Spain, written by Rebecca Pawel
The Omar Yussef series set in Palestine, written by Matt Beynon Rees
The Inspector Shan Tao Yun series set in Tibet, written by Eliot Pattison
The Bao Zheng series set in Communist China, written by Christopher West
The Mason Collins series set in Post-WWII Germany (and later in other countries of Europe), written by John A. Connell
The Detective Li Yan/Pathologist Margaret Campbell series set in Communist China (Beijing), written by Peter May
The Matthew Shardlake series set in Tudor England, written by C. J. Sansom
The Inspector Pekkala series set in Stalinist Russia, written by Sam Eastland
The Inspector St. Cyr/Hermann Kohler series set in Occupied France during WWII,
written by J. Robert Janes
The Detective John Henry Rossett series set in an alternative-history 1946 Nazi-occupied England, written by Tony Schumacher
The Aristide Ravel series set in France during the French Revolution, written by Susanne Alleyn
The Inspector O series set in North Korea, written by James Church
The Detective Emmanuel Cooper series set in South Africa during Apartheid,
written by Malla Nunn
The Kramer and Zondi series set in South Africa during Apartheid, written by James McClure
The Ivan Kuvakin series set in Soviet Russia, written by Anthony Olcott
An excellent recent example of this type of crime fiction is THE LAST HUNT by Deon Meyer, in which his detectives risk their jobs (and lives) to find the truth, despite extreme pressure from what has become a corrupt and totalitarian regime in South Africa.
Another great series (of two books so far) that deals with the totalitarianism of race discrimination (which has gotten more subtle, but no less deadly than in the days of DARKTOWN) is the Highway 59 series by Attica Locke, which begins with the phenomenally good BLUEBIRD, BLUEBIRD.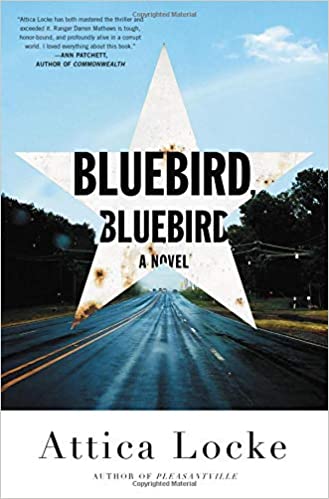 I find myself attracted to these types of books with the moral dilemmas their protagonists face. I'll be on the lookout for more examples. If you think of any, contact me at george@deadlypleasures.com