The Australian Crime Writers Association (ACWA) has announced the shortlist for the 2021 Ned Kelly Awards.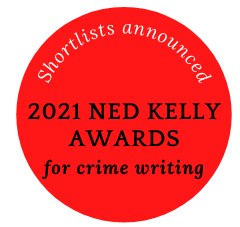 The shortlisted titles in each category are:
Best crime fiction
Consolation (Garry Disher, Text)
Gathering Dark (Candice Fox, Penguin)
A Testament of Character (Sulari Gentill, Pantera)
The Survivors (Jane Harper, Pan)
The Good Turn (Dervla McTiernan, HarperCollins)
Tell Me Lies (J P Pomare, Hachette)
When She Was Good (Michael Robotham, Hachette)
White Throat (Sarah Thornton, Text)
Best debut crime fiction
The Good Mother (Rae Cairns, Bandrui Publishing)
The Second Son (Lorraine Peck, Text)
The Bluffs (Kyle Perry, PRH)
The Night Whistler (Greg Woodlands, Text)
Best international crime fiction
The Guest List  (Lucy Foley, HarperCollins)
The Secrets of Strangers (Charity Norman, A&U)
Take Me Apart (Sara Sligar, Text)
We Begin at the End (Chris Whittaker, A&U)
Broken (Don Winslow, HarperCollins).
George Easter comments: The shortlist for Best Crime Fiction is incredibly strong. With names like Garry Disher, Candice Fox, Jane Harper, Dervla McTiernan, Michael Robotham and yes, Sulari Gentill, it is impossible to predict a winner. The list in and of itself is a who's who of the best of Australian Crime Fiction and shows how strong Australian writing is today.
Perhaps I've not been paying attention to this award as much as I should, but I don't recall a "Best International Crime Fiction" category before. Chris Whittaker's We Begin at the End is becoming ubiquitous on this year's awards lists, having already won a Gold Dagger Award and a Theakston's Old Peculier Award in the U.K.