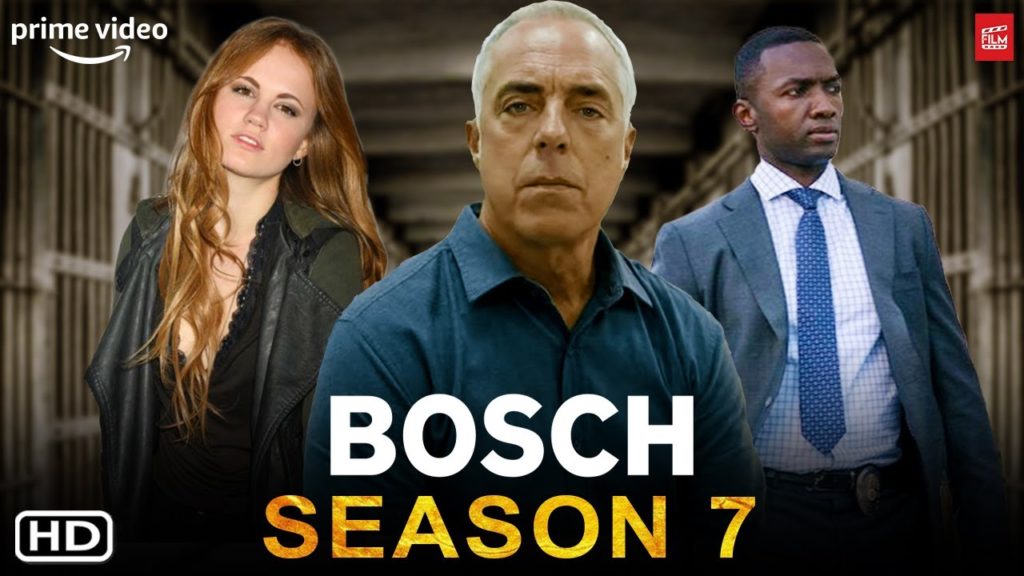 For those of you who are subscribers to Amazon Prime, Season 7 (and the last) of Bosch, based on Michael Connelly's iconic series of crime novels featuring Harry Bosch, becomes available today. I know what I'll be watching this weekend. Everything about this production is top-notch.
Each season of Bosch has taken plot lines from one or more of the series novels. Season 7 has incorporated stories from THE CONCRETE BLONDE and THE BURNING ROOM.
But before we start mourning the end of the series, it should be noted that there is an announced production of a spin-off series based on the recent novels that contain Harry Bosch (still to be played by Titus Welliver) and Renee Ballard. So good things are on the horizon.
As I watched each season, I felt that the series got stronger and stronger as it went along and I grew to admire more and more the writing, filming and the acting. The cast is simply outstanding. Viewing this series is certainly worth the cost of a Amazon Prime membership.