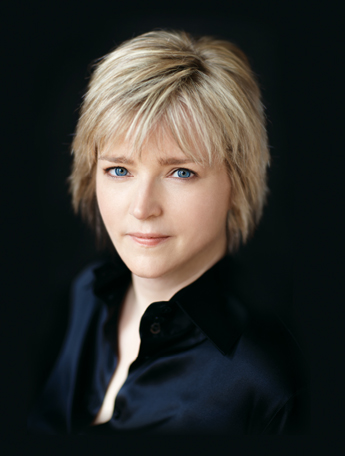 It appears that the pandemic didn't slow Karin Slaughter down one bit. Her novel PIECES OF HER is being filmed in Australia as an 8-part series for Netflix. It stars Toni Collette. No date has been set for viewing.
On July 20th, her new book, FALSE WITNESS, will hit bookstores and your e-readers (if that is what you prefer).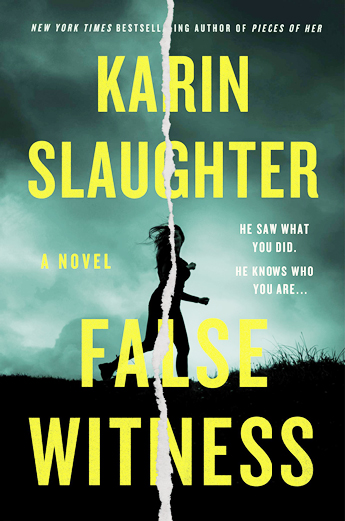 Plot:
AN ORDINARY LIFE …
Leigh Collier has worked hard to build what looks like a normal life. She's an up-and-coming defence attorney at a prestigious law firm in Atlanta, would do anything for her sixteen-year-old daughter Maddy, and is managing to successfully coparent through a pandemic after an amicable separation from her husband Walter.
HIDES A DEVASTATING PAST …
But Leigh's ordinary life masks a childhood no one should have to endure … a childhood tarnished by secrets, broken by betrayal, and ultimately destroyed by a brutal act of violence.
BUT NOW THE PAST IS CATCHING UP …
On a Sunday night at her daughter's school play, she gets a call from one of the partners who wants Leigh to come on board to defend a wealthy man accused of multiple counts of rape. Though wary of the case, it becomes apparent she doesn't have much choice if she wants to keep her job. They go to trial in one week. When she meets the accused face-to-face, she realizes that it's no coincidence that he's specifically asked for her to represent him. She knows him. And he knows her. More to the point, he may know what happened over twenty years ago, and why Leigh has spent two decades avoiding her past.
AND TIME IS RUNNING OUT.
Suddenly she has a lot more to lose than this case. The only person who can help is her younger, estranged sister Callie, the last person Leigh would ever want to drag into this after all they've been through. But with the life-shattering truth in danger of being revealed, she has no choice …
The story behind FALSE WITNESS
Karin always looks to ask important questions with her fiction—like how we got to #metoo (Cop Town), how we became so inured to violence against women (Pretty Girls), or even how we ended up with an angry mob breaking down the doors of the Capitol (The Last Widow). She knows there is a delicate balance between writing about social issues and keeping up the driving pace of a thriller and she never wants to interfere with the rhythm of a story to climb onto a soap box. She also tries very hard to present both sides, even when she doesn't agree with the opposing opinion, and it is with this in mind that she started writing FALSE WITNESS.
She knew she wanted to incorporate the pandemic, but also knew that the story was not about the pandemic so much as about how people are managing to live through it. As she started working on it in March 2020, she had to be somewhat of a futurist in trying to predict what life would be like in roughly one year's time. Covid has exposed the ever-widening chasm between the haves and have-nots, spotlighted the housing crisis and food insecurity, focused attention on the lack of proper funding for schools, hospitals and elder care, exposed a bankruptcy of trust in our government institutions, exacerbated the horrendous treatment of inmates in our jails and prisons, exponentially worsened xenophobic, misogynistic, and racist hate speech, heightened racial inequalities and as usual, has grossly over-burdened the lives of women; all topics that she has attempted to touch on within the pages of FALSE WITNESS. These are the important issues that Karin continues to try and make sense of, have greater empathy for, and hopes to write about for a deeper understanding as she continues with the socially conscious storytelling that has come to define her work.