Thanks to a post from Prince Ali Karim, I became aware of the publication of the next Renee Ballard/Harry Bosch novel, THE DARK HOURS. It doesn't come out until November 9, 2021, but just its announcement stirs my blood. For me, each new Michael Connelly novel is the most anticipated book of the year. The cover art has not been finished and this is what is appearing on the web to describe it:
Plot: There's chaos in Hollywood on New Year's Eve. Working her graveyard shift, LAPD Detective Renée Ballard seeks shelter at the end of the countdown to wait out the traditional rain of lead as hundreds of revelers shoot their guns into the air. As reports start to roll in of shattered windshields and other damage, Ballard is called to a scene where a hardworking auto shop owner has been fatally hit by a bullet in the middle of a crowded street party.
It doesn't take long for Ballard to determine that the deadly bullet could not have fallen from the sky. Ballard's investigation leads her to look into another unsolved murder—a case at one time worked by Detective Harry Bosch.
Ballard and Bosch team up once again to find out where the old and new cases intersect. All the while they must look over their shoulders. The killer who has stayed undetected for so long knows they are coming after him.
And from the U.K., I hear news of novels coming out from three of my favorites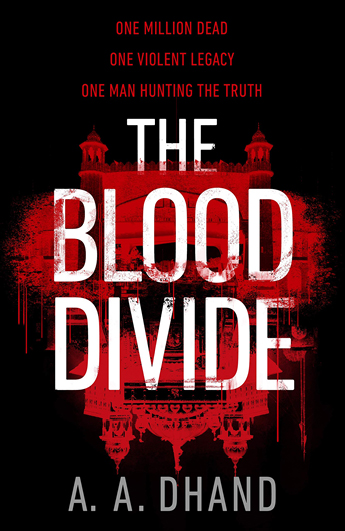 This is a stand-alone thriller coming out on July 1, 2021, and is not part of his excellent Detective Harry Virdee series.
Plot: The last thing Jack Baxi expected when a detective rang his doorbell in the middle of the night was that he'd be tortured and left for dead, with a young woman he's never met before.
Now, running for their lives, Jack and Aisha frantically try to discover why the detective was so convinced they both have information on a missing person. Jack is a Sikh corner shopkeeper with a criminal record. Aisha is a Muslim medical student from a wealthy family. What could possibly connect them?
Their desperate hunt for answers will take them on a perilous journey, from the sprawling underground markets and dangerous red-light district of Delhi all the way to the most militarized zone in India.
But little do they know, a dangerous organisation is watching their every move – and they'll do whatever it takes to stop Jack and Aisha learning the truth . . .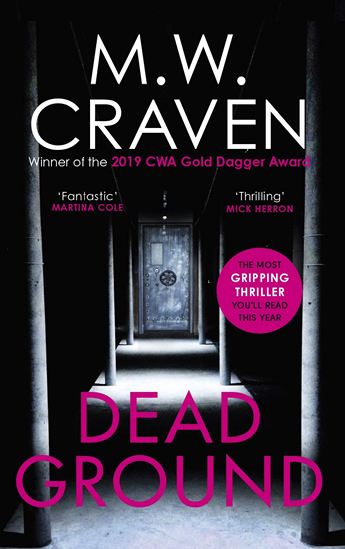 The fourth in the Washington Poe series. It remains a mystery to me why no U.S. publisher has picked up this marvelous series. The first in the series won the CWA Gold Dagger, for heavens sake! I can't wait to get a hold of this book to read when it comes out on July 3, 2021. I've got special limited editions of the first three that were sold through Goldsboro Books in London. For some unknown reason, the big U.K chain Waterstones is the one putting out a limited edition this go around. I just ordered a copy of the limited, which has an exclusive short story included.
Plot: Detective Sergeant Washington Poe is in court, fighting eviction from his beloved and isolated croft, when he is summoned to a backstreet brothel in Carlisle where a man has been beaten to death with a baseball bat. Poe is confused – he hunts serial killers and this appears to be a straightforward murder-by-pimp – but his attendance was requested personally, by the kind of people who prefer to remain in the shadows.
As Poe and the socially awkward programmer Tilly Bradshaw delve deeper into the case, they are faced with seemingly unanswerable questions: despite being heavily vetted for a high-profile job, why does nothing in the victim's background check out? Why was a small ornament left at the murder scene – and why did someone on the investigation team steal it? And what is the connection to a flawlessly executed bank heist three years earlier, a heist where nothing was taken .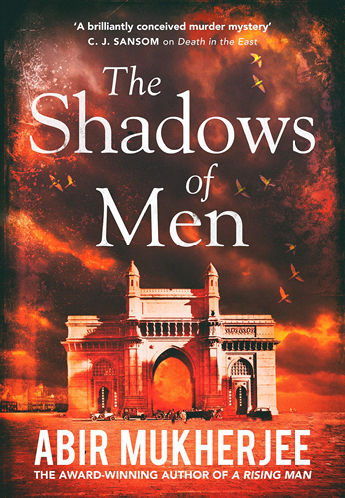 This is the fifth in the marvelous Sam Wyndham series. Interestingly enough it comes out in the U.K on November 11, 2021, but the U.S. edition hits the bookstores much earlier on July 6, 2021. Hmm. Curious. All prior books in the series were published first in the U.K.
Plot: Calcutta, 1923. When a Hindu theologian is found murdered in his home, the city is on the brink of all-out religious war. Can officers of the Imperial Police Force, Captain Sam Wyndham and Sergeant Surendranath Banerjee track down those responsible in time to stop a bloodbath?
Set at a time of heightened political tension, beginning in atmospheric Calcutta and taking the detectives all the way to bustling Bombay, the latest installment in this 'unmissable' (The Times) series presents Wyndham and Banerjee with an unprecedented challenge. Will this be the case that finally drives them apart?