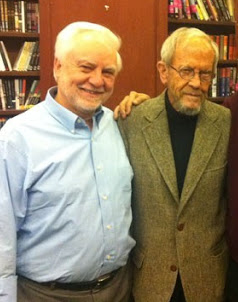 Otto Penzler of The Mysterious Bookshop is presenting a weekly chat about rare mysteries every Wednesday at 1 pm EST on Instagram. These episodes will then be uploaded to YouTube and can be watched at any time. I just watched the latest one regarding his long-time friendship with Elmore Leonard and some insights into collecting the Elmore Leonard books. I found it very entertaining and informative. It was only 19 minutes long and well worth your time. Just click on Elmore Leonard's name to view it.
When I met Elmore Leonard at the Denver Bouchercon (2000) I had a bookselling booth there and Dutch kindly came to my booth, sat down and signed my 30+ books (my private collection) and we had an amiable chat. He was quite the gentleman in person.
Story: at one point there was a used bookstore in Salt Lake City that had stacks and stacks of paperback westerns piled up on top of a bookcase. The stacks were leaning up against the wall and there were two layers of stacks. So I asked the owner for a ladder, got up and started going through them looking for old Elmore Leonard westerns. I found a mint paperback copy of his first book, THE BOUNTY HUNTERS, which was a simultaneous release of the hardcover and paperback editions. So it was a true first. I got it for less than $1.00. A fine, unsigned copy lists on ABE Books for $375. Mine is fine and it is signed, but I'm not selling it.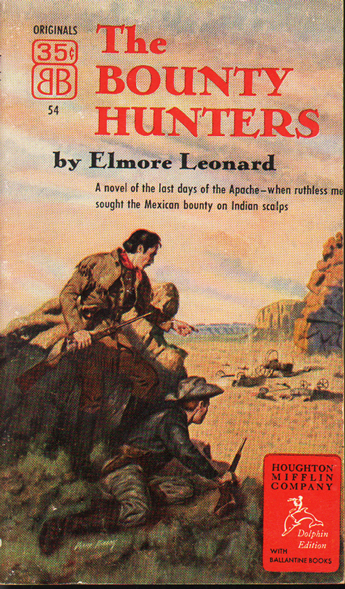 Then I also found TWO FOR TEXAS by James Lee Burke, a paperback original, in likewise mint condition. Neither book had been read. I also found a few of Elmore Leonard's other westerns, but in less than mint condition. All of these finds were later signed. One of my better book scouting days. Geo Easter