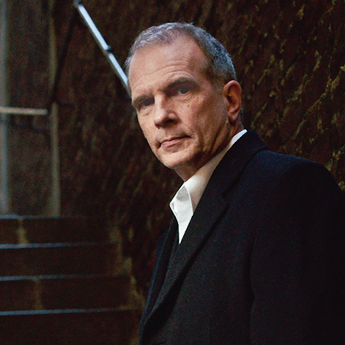 Have you ever followed an enjoyable TV series only to find it suddenly cancelled – often with unresolved, underlying plot lines? Well, I occasionally have the same feeling of disappointment when a good writer (of a good series) suddenly finds himself or herself without a contract for further books in the series. Prime example: Taylor Stevens and her Vanessa "Michael" Monroe series.

Another author who found himself in that position was John A. Connell, who published two novels in hardback by Berkley in 2015 and 2016 (RUINS OF WAR and SPOILS OF VICTORY). They were set in post-WWII Germany, which I found particularly fascinating because my uncle Fred Taylor helped rehabilitate a German city during that period of time.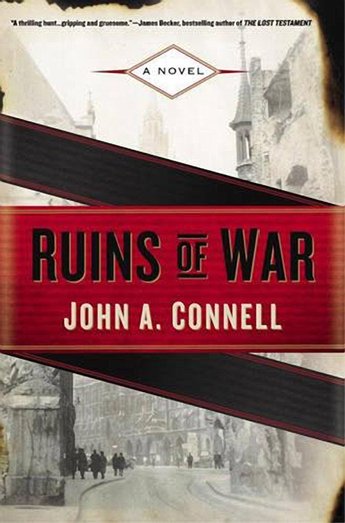 Both novels were well received and critically acclaimed. RUINS OF WAR was nominated for a Barry Best First Novel Award. I read and enjoyed both of them a lot. However, there was a major shakeup at Berkley and John's contract was not renewed. What was John to do?

In John's own words, "people close to me recommended a different direction for my career, even after I'd finished the third in the series, BONES OF THE INNOCENT. I tried a new, contemporary thriller series, a la' Steve Berry, but finding a publisher for that one got to be an uphill battle. Then it was suggested that I try a domestic thriller, but that's not me.
"After a couple of years, I decided to go independent. In early 2019, I got the rights back to the first two in the series, RUINS OF WAR and SPOILS OF VICTORY, and self-published them with new titles and covers (Nailhead Publishing is my own imprint). I published BONES OF THE INNOCENT shortly after, and then in early 2020 I published TO KILL A DEVIL. I then dusted off a stand-alone novel I'd written before Mason, rewrote it and published that in May, 2020 as GOOD NIGHT, SWEET DADDY-O. And, now, I'm about to publish the fifth Mason Collins story, WHERE THE WICKED TREAD, on February 13, 2021."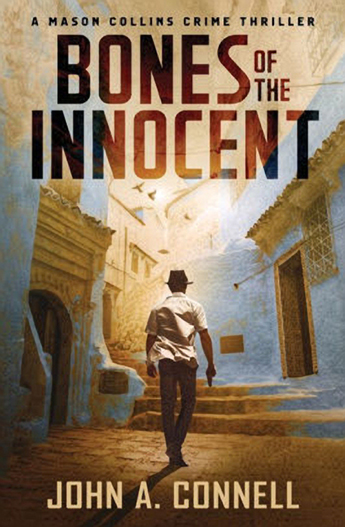 Imagine my surprise and delight when I recently discovered that John was still writing and publishing. He is sending me BONES OF THE INNOCENT and TO KILL A DEVIL to review. Can't wait to read them. I will develop this post into a longer article for the next issue of DP. In the meantime, check John's work out. They are reasonably priced (especially the Kindle versions).
Here is my 2015 review of RUINS OF WAR
RUINS OF WAR by John A. Connell (Berkley, $26.95, May, 2015).  Rating: A- Munich, Germany, late 1945.  Mason Collins is an army criminal investigator who in a prior life was a Chicago homicide detective – then a soldier and then a prisoner of war.   He doesn't want to return home, where he was set up to take a fall by a corrupt police department, so he signs on with the occupied forces in Germany.
New in Munich, Mason is assigned a puzzling, bizarre and brutal murder to solve.  Then more dead bodies show up, certainly the victims of the same murderer.  Battling against a hostile population, officious superior officers and a brilliant murderer, Mason succeeds in the end, as you would expect him to.  But at what price?
Connell appears to capture the essence of what it was like to live in 1945 Munich. It wasn't good, especially if one were German.
Overall he tells a good story with several red herrings and interesting characters to follow. RUINS OF WAR is for those who like to read about this time period and need a bridge between Bernie Gunther books by Philip Kerr.
John A. Connell Bibliography
Mason Collins' Series
RUINS OF WAR (2015) re-titled MADNESS IN THE RUINS
SPOILS OF VICTORY (2016) re-titled HAVEN OF VIPERS
BONES OF THE INNOCENT (2019)
TO KILL A DEVIL (2020)
WHERE THE WICKED TREAD (2021)
Stand-alone Novel
GOOD NIGHT, SWEET DADDY-O (2020)