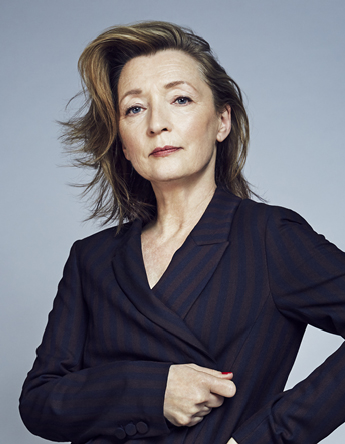 MASTERPIECE on PBS and Eleventh Hour Films today announced that award-winning actress Lesley Manville (Phantom Thread, World on Fire), will star in their adaptation of Anthony Horowitz's acclaimed crime novel Magpie Murders. Additionally, Academy and BAFTA Award-nominated Peter Cattaneo (The Full Monty, Military Wives, The A Word) is attached as director.
Manville will play Susan Ryeland, an editor who is given an unfinished manuscript of author Alan Conway's latest mystery novel, with little idea it will change her life.
Manville's celebrated career spans the stage and screen and her awards recognition includes Academy Award and BAFTA nominations for 2018's Phantom Thread. In July 2020 it was announced that she will star as Princess Margaret in the 5th and 6th seasons of The Crown on Netflix.
No airdate has yet been released.
{Editor's Note: I'll be interested to see how the production handles the novel within a novel — perhaps a film within a film?]