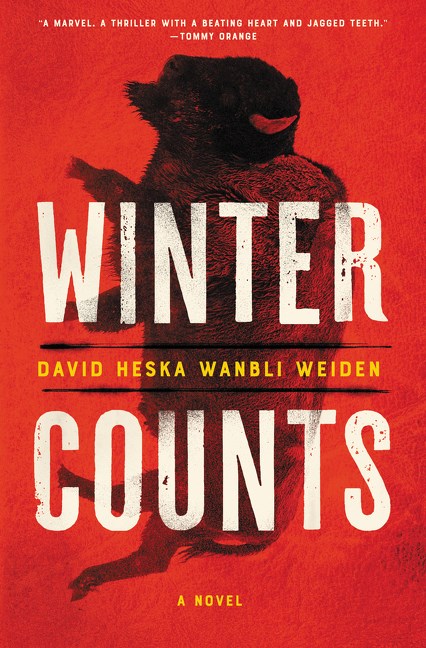 I'd be shocked if this book isn't nominated for the Barry Best First Mystery Award and for other awards. I encourage everyone to read it in anticipation of the Barry Award voting. Here is my review of it that appears in the current issue of DP.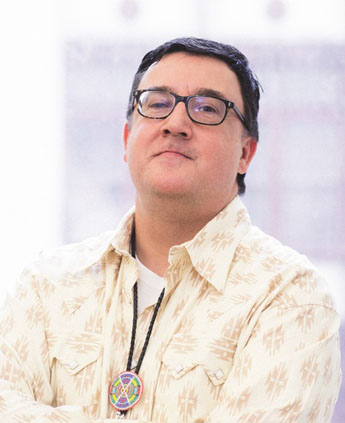 WINTER COUNTS
by David Heska Wanbli Weiden
Ecco, $27.99
First Crime Novel
Rating: A-
Rosebud Indian Reservation in the Dakotas is a tough place to live and it's made even tougher by the fact that felonies often don't get prosecuted by the Feds. Tribal police and courts only have jurisdiction over minor crimes. So when grave injustices occur, family members on the reservations turn to local "enforcers" to make things right. Meet Virgil Wounded Horse. Well, if you are Guv Yellowhawk, you may not want to. It is well known that Guv has gotten away with several instances of child sexual abuse, the most recent incident a rape of a girl in a school bathroom. Let's just say that after Chapter 1, Guv won't be doing any of that for a long while.
A local council member offers Virgil a job in hunting down whomever is responsible for selling heroin on the reservation. Virgil is the legal guardian of his teenaged nephew Nathan, and he wants to protect him and his friends from the opioid epidemic. His ex-girlfriend Marie (who is a lot more on the ball than Virgil) insists on helping and they travel to Denver to approach a former local whom they suspect has something to do with the problem.
From that point onward events spiral out of control. When Virgil's nephew is framed for drug dealing, he's coaxed into helping the Feds catch the real villains.
The characters are warm and the storyline top-notch. An added bonus (and it's a big one) is gaining an exposure to the Lakota way of life with its traditional values and reservation hardships.