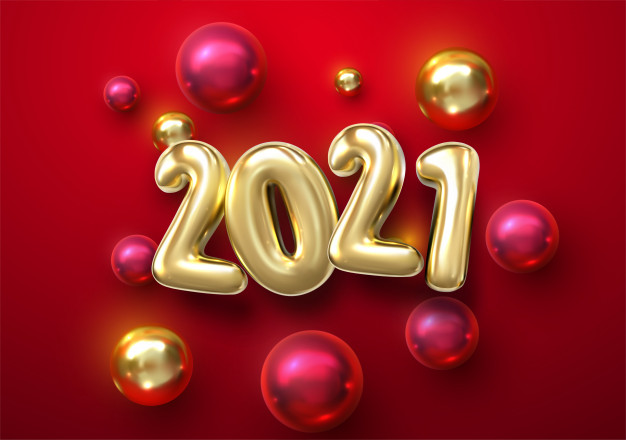 Happy New Year to Everyone!
There is light at the end of the tunnel and a lot of good books to read in the meantime. Here is a smattering of titles that Larry Gandle and I came up with to put on your TBR list. (Also of interest is Jeff Popple's Australian and British point of view. Jeff's list announced the upcoming stand-alone by Michael Robotham and the latest in MW Craven's Washington Poe series.)
SLOUGH HOUSE by Mick Herron (In U.K., John Murray, £14.99; in U.S., Soho Press, $27.99, February 2021)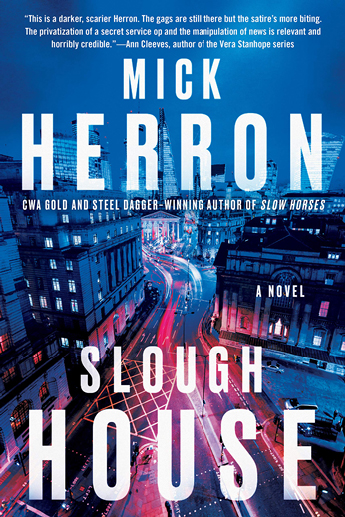 It shouldn't be surprising to anyone who has read the books of this series, how quickly they have taken center stage in the world of espionage fiction. SLOUGH HOUSE is book 7.
Plot: 'Kill us? They've never needed to kill us,' said Lamb. 'I mean, look at us. What would be the point?' A year after a calamitous blunder by the Russian secret service left a British citizen dead from novichok poisoning, Diana Taverner is on the warpath. What seems a gutless response from the government has pushed the Service's First Desk into mounting her own counter-offensive – but she's had to make a deal with the devil first. And given that the devil in question is arch-manipulator Peter Judd, she could be about to lose control of everything she's fought for. Meanwhile, still reeling from recent losses, the slow horses are worried they've been pushed further into the cold. Slough House has been wiped from Service records, and fatal accidents keep happening. No wonder Jackson Lamb's crew are feeling paranoid. But have they actually been targeted? With a new populist movement taking a grip on London's streets, and the old order ensuring that everything's for sale to the highest bidder, the world's an uncomfortable place for those deemed surplus to requirements. The wise move would be to find a safe place and wait for the troubles to pass. But the slow horses aren't famed for making wise decisions.
THE SURVIVORS by Jane Harper
(Flatiron, $27.99, February, 2021)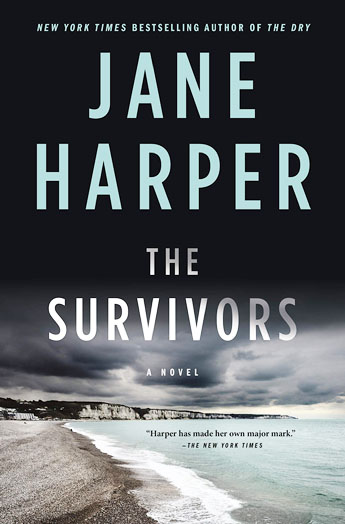 Jane Harper has quickly risen to the top of my must-read pile with every book she has written. Her latest follows on the success of her Barry-Award winning THE LOST MAN and her astounding debut THE DRY.
Plot: Kieran Elliott's life changed forever on the day a reckless mistake led to devastating consequences. The guilt that still haunts him resurfaces during a visit with his young family to the small coastal community he once called home. Kieran's parents are struggling in a town where fortunes are forged by the sea. Between them all is his absent brother, Finn. When a body is discovered on the beach, long-held secrets threaten to emerge. A sunken wreck, a missing girl, and questions that have never washed away.
BEFORE THE RUINS by Victoria Gosling (Henry Holt, $26.99, January, 2021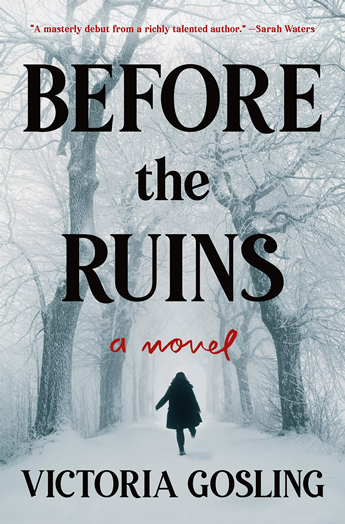 Debut Novel.
Plot: It's the summer of 1996 and school's out forever for Andy, her boyfriend Marcus, her best friend Peter, and Em. When Andy's alcoholic mother predicts the apocalypse, the four teenagers decide to see out the end of the world at a deserted manor house, the site of a historic unsolved mystery. There they meet David?charming and unreliable, he seems to have appeared out of nowhere.
David presents an irresistible lure for both Andy and Peter and complicates the dynamics of their lifelong friendship. When the group learns that a diamond necklace, stolen fifty years ago, might still be somewhere on the manor grounds, the Game?half treasure hunt, half friendly deception?begins. But the Game becomes much bigger than the necklace, growing to encompass years of secrets, lies, and, ultimately, one terrible betrayal.
RELENTLESS by Mark Greaney
(Berkley, $28.00, February, 2021)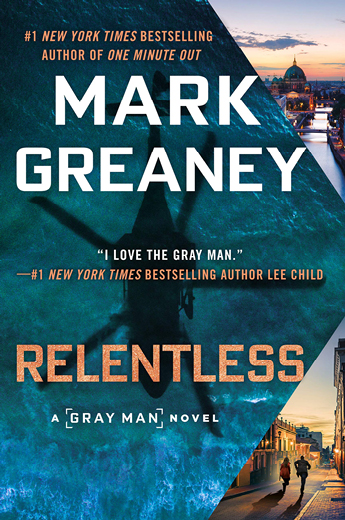 I have been an avid follower of the Gray Man since he came on the scene in 2009 and have come to the conclusion that Mark Greaney is my favorite action thriller writer. He is the best at realistic action scenes and is a master plotter.
Plot: Intelligence operatives around the world are disappearing. When a missing American agent re-appears in Venezuela, Court Gentry, the Gray Man, is dispatched to bring him in, but a team of assassins has other ideas. Court escapes with his life and a vital piece of intelligence.
Meanwhile, CIA agent Zoya Zakharova is in Berlin. Her mission: to infiltrate a private intelligence firm with some alarming connections. The closer she gets to answers, the less likely she is to get out alive.
Court and Zoya are just two pieces on this international chessboard, and they're about to discover one undeniable truth—sometimes capturing a king requires sacrificing some pawns.
THE ART OF VIOLENCE by S. J. Rozan (Pegasus, $25.95, December, 2020)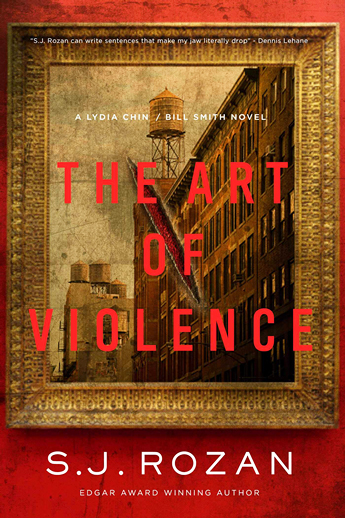 O.K., this is technically a 2020 book, but most of us won't get to it until the new year. This is an art mystery featuring Bill Smith and Lydia Chin.
Plot: Former client Sam Tabor, just out of Greenhaven after a five-year homicide stint, comes to Bill Smith with a strange request. A colossally talented painter whose parole was orchestrated by art world movers and shakers, Sam's convinced that since he's been out he's killed two women. He doesn't remember the killings but he wants Smith, one of the few people he trusts, to investigate and prove him either innocent or guilty.
NYPD detective Angela Grimaldi thinks Sam's "a weirdo." Smith has no argument with that: diagnosed with a number of mental disorders over the years, Sam self-medicates with alcohol, loses focus (except when he's painting), and has few friends. But Smith doesn't think that adds up to serial killer. He enlists Lydia Chin to help prove it.
Smith and Chin delve into the world surrounding Sam Tabor, including his brother, two NYPD detectives, and various other artists, dealers, collectors, curators, and art connoisseurs. No answers appear. Evidence is found and lost again. And more bodies turn up.
Sam Tabor might be just a crazy artist. But someone is killing people in his orbit. If not Sam, who? Why? And who will be next?
CITY ON THE EDGE by David Swinson (Mulholland, $28.00, May, 2021)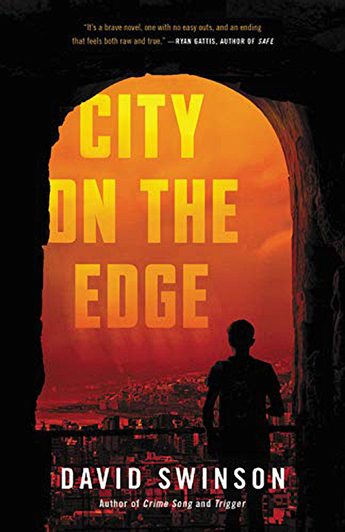 After the brilliant Frank Marr trilogy, David brings us this big, change-of-pace standalone thriller. When I read one of his books, this thought frequently enters my mind, "This guy can really write!" I don't get that thought all that often when reading other author's works.
Plot: In the wake of a baffling tragedy, 13-year-old Graham moves with his family to Beirut, Lebanon, a city on the edge of the sea and cataclysmic violence. Inquisitive and restless by nature, Graham suspects his State Department father is a CIA operative, and that their family's fragile domesticity is merely a front for American efforts along the nearby Israeli border. Over the course of one year, 1974, Graham's life will utterly change. Two men are murdered, his parent's marriage disintegrates, and Graham, along with his two ex-pat friends, run afoul of forces they cannot understand.
HER THREE LIVES by Cate Holahan
(Grand Central, $15.99, April, 2021)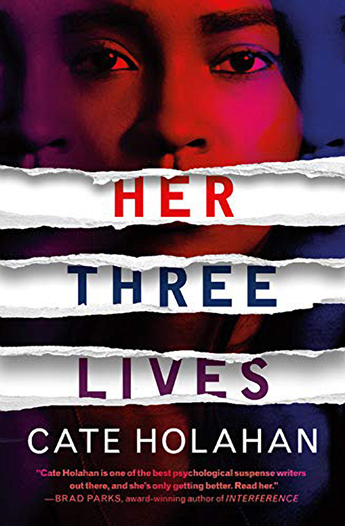 Her public life
Jade Thompson has it all. She's an up-and-coming social media influencer, and she has a beautiful new home and a successful architect for a fiancé. But there's trouble behind the scenes. To Greg's children, his divorce from their mother and his new life can only mean a big mid-life crisis. To Jade, his suburban Connecticut upbringing isn't an easy match with her Caribbean roots.
Her private life
A savage home invasion leaves Greg house-bound with a traumatic brain injury and glued to the live feeds from his ubiquitous security cameras. As the police investigate the crime and Greg's frustration and rage grows, Jade begins to wonder what he may know about their attackers. And whether they are coming back.
Her secret life
As Greg watches Jade's comings and goings, he becomes convinced that her behavior is suspicious and that she's hiding a big secret. The more he sees, the more he wonders whether the break-in was really a random burglary. And whether he's worth more to Jade if he were dead.
HOUSE STANDOFF by Mike Lawson (GroveAtlantic, $26.00, April, 2021)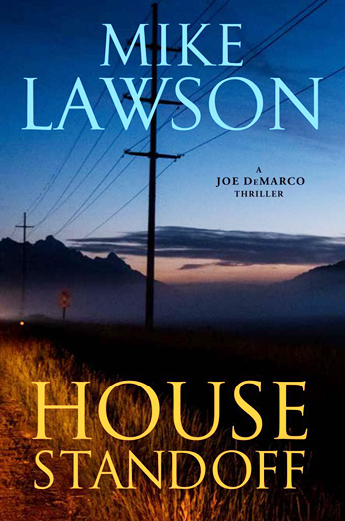 The clarity of Mike Lawson's prose and the consistently high quality of his plotting are what has kept me coming back. I've read and enjoyed every one of his books. He has a loyal following, but it should be larger than it is.
Plot: When someone close to him is shot dead in a roadside motel in a small-town in Wyoming, DeMarco shirks his responsibilities as the Speaker of the House's fixer to make sure the authorities are doing everything that can be done to catch the killer. He soon realizes that the rural area is dominated by Hiram Bunt, a wealthy rancher with an obstructionist streak who is willing to take on the federal government at gunpoint and seems to have a number of politicians under his thumb.
But Bunt is not the only one in the way. DeMarco also learns that his friend—a woman he was once in love with—had unearthed a number of explosive secrets during her time in the backwoods, and that the deputy in charge of the investigation may be ignoring several leads to preserve a secret of his own. Surrounded by people willing to kill to maintain the status quo, DeMarco launches his own investigation into a growing list of intertwining suspects. And being DeMarco, he concludes that breaking the law to uncover the truth is the best way to ensure that justice is done. Gripping and genuinely unpredictable to the very end.
EXIT by Belinda Bauer
(Atlantic Monthly, $26.00, February, 2021)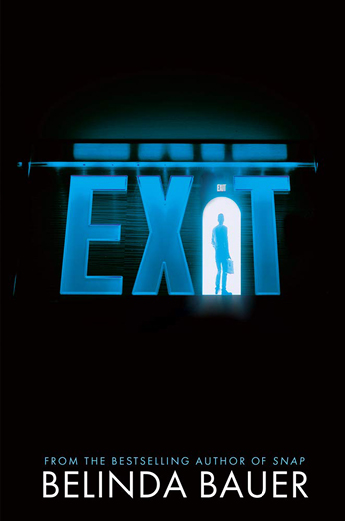 Plot: Felix Pink is retired. Widowed for more than a decade, a painfully literal thinker, he has led a life of routine and is, not unhappily, waiting to die a hopefully boring death. He occupies himself volunteering as an Exiteer — someone who sits with terminally ill people as they die by suicide, assisting with logistics and lending moral support, then removing the evidence so that family and friends are not implicated in the death. When Felix lets himself in to Number 3 Black Lane, he's there to perform an act of kindness and charity: to keep a dying man company as he takes his final breath.
But just fifteen minutes later Felix is on the run from the police, after making the biggest mistake of his life. Now his routine world is turned upside down as he tries to discover whether what went wrong was a simple mistake, or deliberate murder.
DARK SKY by C. J. Box (Putnam, $28.00, March, 2021)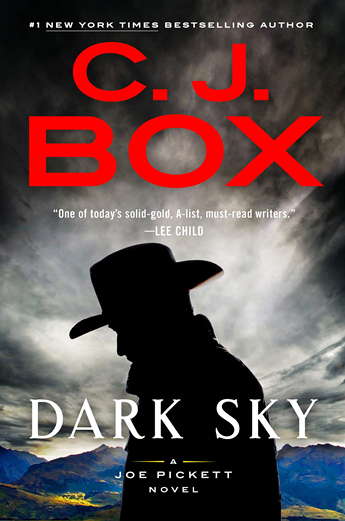 A perennial favorite with me and just about everyone in the mystery-reading community.
Plot: When the governor of Wyoming gives Joe Pickett the thankless task of taking a tech baron on an elk hunting trip, Joe reluctantly treks into the wilderness with his high-profile charge. But as they venture into the woods, a man-hunter is hot on their heels, driven by a desire for revenge. Finding himself without a weapon, a horse, or a way to communicate, Joe must rely on his wits and his knowledge of the outdoors to protect himself and his companion.
Meanwhile, Joe's closest friend, Nate Romanowski, and his own daughter Sheridan learn of the threat to Joe's life and follow him into the woods. In a stunning final showdown, the three of them come up against the worst that nature–and man–have to offer.
EVERY LAST FEAR by Alex Finlay (Minotaur, $26.99)
This first novel is the "buzz" book of early 2021. It has a Harlan Coben-esque plot with an intriguing premise.
Plot: "They found the bodies on a Tuesday." So begins this twisty and breathtaking novel that traces the fate of the Pine family, a thriller that will both leave you on the edge of your seat and move you to tears.
After a late night of partying, NYU student Matt Pine returns to his dorm room to devastating news: nearly his entire family, his mom, his dad, his little brother and sister, have been found dead from an apparent gas leak while vacationing in Mexico. The local police claim it was an accident, but the FBI and State Department seem far less certain?and they won't tell Matt why.
The tragedy makes headlines everywhere because this isn't the first time the Pine family has been thrust into the media spotlight. Matt's older brother, Danny's currently serving a life sentence for the murder of his teenage girlfriend Charlotte, was the subject of a viral true crime documentary suggesting that Danny was wrongfully convicted. Though the country has rallied behind Danny, Matt holds a secret about his brother that he's never told anyone: the night Charlotte was killed Matt saw something that makes him believe his brother is guilty of the crime.
When Matt returns to his small hometown to bury his parents and siblings, he's faced with a hostile community that was villainized by the documentary, a frenzied media, and memories he'd hoped to leave behind forever. Now, as the deaths in Mexico appear increasingly suspicious and connected to Danny's case, Matt must unearth the truth behind the crime that sent his brother to prison, putting his own life in peril and forcing him to confront his every last fear.
A DEADLY TWIST by Jeffrey Siger (Sourcebooks, $26.99, April, 2021)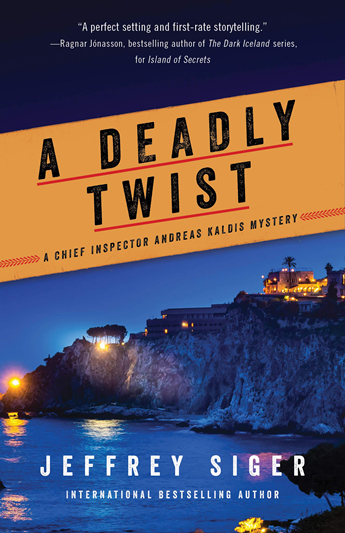 I'm a big fan of Jeffrey's police procedurals set in the Greek Islands (see recent post).
Plot: Jeff Siger's latest Andreas Kaldis mystery takes us to the relatively untouched Greek island of Naxos, where investigative journalist Nikoletta Ellis has disappeared while researching two stories – one about a mysterious hit man who has chosen her to write about his life story; and two, a routine piece on the expanded tourism vs. nature preservation debate going on among Naxos inhabitants. Did someone kidnap Nikoletta because she uncovered something that put her life in danger?
A MAN NAMED DOLL by Jonathan Ames (Mulholland, $26.00, April, 2021)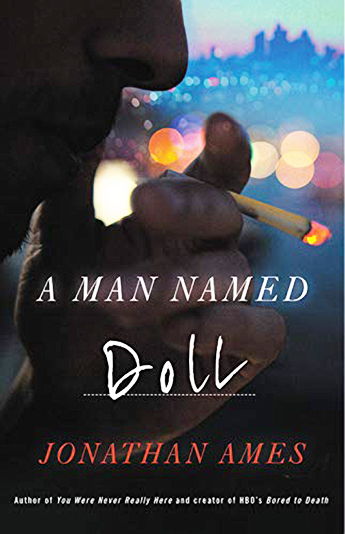 Plot: Happy Doll is a charming, if occasionally inexpert, private detective living just one sheer cliff drop beneath the Hollywood sign with his beloved half-Chihuahua half-Terrier, George. A veteran of both the Navy and LAPD, Doll supplements his meager income as a P.I. by working through the night at a local Thai spa that offers its clients a number of special services. Armed with his sixteen-inch steel telescopic baton, biting dry humor, and just a bit of a hero complex, the ex-cop sets out to protect the women who work there from clients who have trouble understanding the word "no."
Doll gets by just fine following his two basic rules: bark loudly and act first. But when things get out-of-hand with one particularly violent patron, even he finds himself wildly out of his depth, and then things take an even more dangerous twist when an old friend from his days as a cop shows up at his door with a bullet in his gut.
DREAM GIRL by Laura Lippman
(Morrow, $28.99, June, 2021)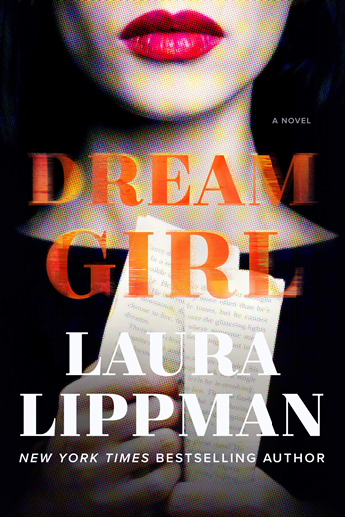 After being injured in a freak accident, novelist Gerry Andersen lies in a hospital bed in his glamorous but sterile apartment, isolated from the busy world he can see through his windows, utterly dependent on two women he barely knows: his young assistant and a night nurse whose competency he questions.
But Gerry is also beginning to question his own competency. As he moves in and out of dreamlike memories and seemingly random appearances of a persistent ex-girlfriend at his bedside, he fears he may be losing his grip on reality, much like his mother who recently passed away from dementia.
Most distressing, he believes he's being plagued by strange telephone calls, in which a woman claiming to be the titular character of his hit novel Dream Girl swears she will be coming to see him soon. The character is completely fictitious, but no one has ever believed Gerry when he makes that claim. Is he the victim of a cruel prank—or is he actually losing his mind? There is no record of the calls according to the log on his phone. Could there be someone he has wronged? Is someone coming to do him harm as he lies helplessly in bed?
Then comes the morning he wakes up next to a dead body—and realizes his nightmare is just beginning.
Of course, there are many 2021 titles that haven't been announced yet.
I especially look forward to any new books by Val McDermid, Michael Connelly, Richard Osman, Emma Viskic, Bruce Robert Coffin, Dervla McTiernan, M. W. Craven, Caz Frear, Peter Lovesey, Julie Clark, William Shaw, Robert Galbraith (J.K. Rowling), Simon Kernick, Margaret Murphy, S. A. Cosby, David Heska Wanbli Weiden, Attica Locke, A. A. Dhand, and the list goes on and on.
Here's wishing you good reading in 2021. George Easter