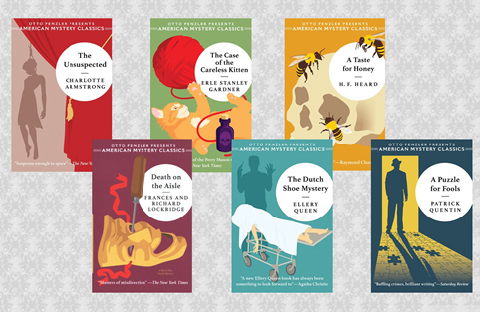 Otto Penzler's American Mystery Classics
Otto Penzler should be congratulated on his American Mystery Classics series that is being released in beautiful hardback and trade paperback editions, at the rate of one title per month (I believe). I especially like the consistently high quality of the cover art that is consistent with the high quality of the writing. This is a wonderful way to acquaint or reacquaint yourself with some of the best American mysteries of the Golden Age of Mystery.
The Cover Designer and Artist
Here's what Otto Penzler has to say about them:
I worked with the designer for quite a while. I explained that I wanted something vaguely deco, to suggest the era, but also modern so they wouldn't look like yesterday. I also told him the illustrator I wanted. They both GOT it! I work with both at Open Road, the distributor, marketer, and producer of my e-books. The designer is Mauricio Diaz, the illustrator is Andy Ross. Not only are they wonderfully talented, but they are amazingly professional and joys to work with.
Reprising Cornell Woolrich
It is not surprising that Cornell Woolrich's writing has passed the test of time and that he is still in print. Many of his novels and stories were made into movies, most notably Rear Window with James Stewart and Grace Kelly. He is considered a master of suspense.
Over the years Cornell Woolrich's books have been blessed by striking covers rendered by very talented cover artists. With the two examples below, I show the new cover along with the older paperback cover or covers. All are to be admired.
The Bride Wore Black
by Cornell Woolrich
(Simon & Schuster, 1940)
Reprint – American Mystery Classics 2020 ($25.95 hb; $15.95 tpbk)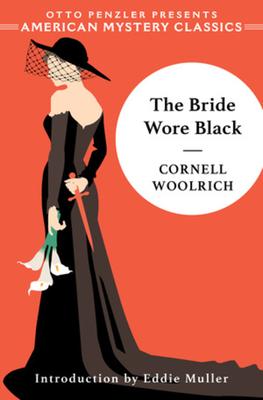 Plot: When the wealthy ladies' man fell from his balcony in the midst of his engagement party, the police dismissed the death as the result of a freak accident. There was nothing to connect it with the poisoning of a lonely man in his squalid apartment, or with the married business-man killed after him, sealed into a closet and left to suffocate. No connection, that is, aside from the appearance of a beautiful woman in each case, just before the victims met their untimely ends.
Nobody knows her identity, where she comes from or whither she goes. Nor do they know why anyone would be targeting this series of seemingly-unrelated persons. But one police detective is convinced that the answers to these questions can save the lives of men who might be next on the list, men who will continue to die at a rapid rate unless he can solve the puzzle and intervene.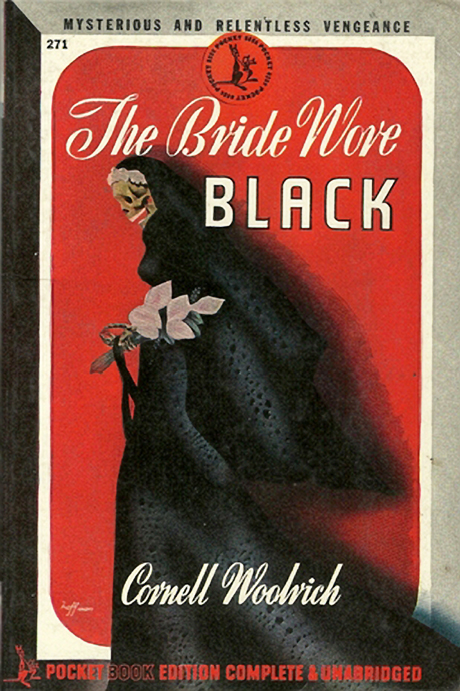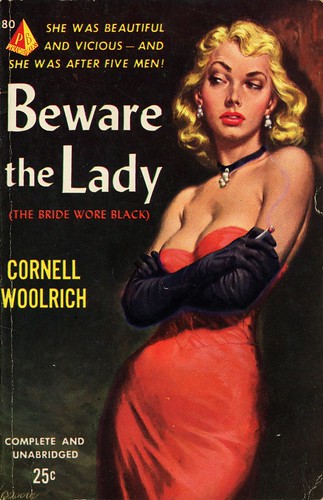 Waltz Into Darkness
by Cornell Woolrich (writing as William Irish)
(Lippincott, 1947)
Reprint – American Mystery Classics 2020 ($25.95 hb; $15.95 tpbk)
Plot: When New Orleans coffee merchant Louis Durand first meets his bride-to-be after a months-long courtship by mail, he's shocked that she doesn't match the photographs sent with her correspondence. But Durand has told his own fibs, concealing from her the details of his wealth, and so he mostly feels fortunate to find her so much more beautiful than expected. Soon after they marry, however, he becomes increasingly convinced that the woman in his life is not the same woman with whom he exchanged letters, a fact that becomes unavoidable when she suddenly disappears with his fortune.
Alone, desperate, and inexplicably love-sick, Louis quickly descends into madness, obsessed with finding Julia and bringing her to justice ? and simply with seeing her again. He engages the services of a private detective to do so, embarking on a search that spans the southeast of the country. When he finally tracks her down, the nightmare truly begins…
This is the inspiration for the Kill Bill film series.