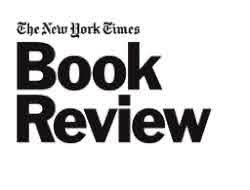 The Year's Best Criminals At Large 1970
By Allen J. Hubin
[Al Hubin was the successor to Anthony Boucher in writing the mystery fiction column for the New York Time Book Review. Al continued the tradition of listing the best mysteries of the year in the issue that appeared the first week of each December. Here is his list of the best crime novels from 50 years ago.]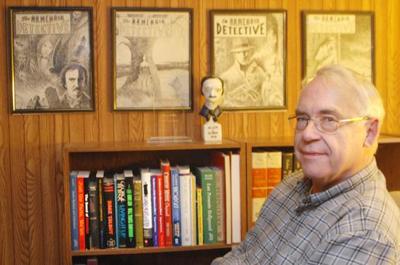 I'm going to depart from the order embraced in my annual Yuletide listings to star three detective novels of the widest possible topical diversity. Each has such stature that I am hard put to choose the best of the year among them.
They are:
Maj Sjowall and Per Wahloo, THE LAUGHING POLICEMAN (Pantheon, $4.50). Very nearly the perfect police investigation, conducted by Martin Beck and the Stockholm homicide squad.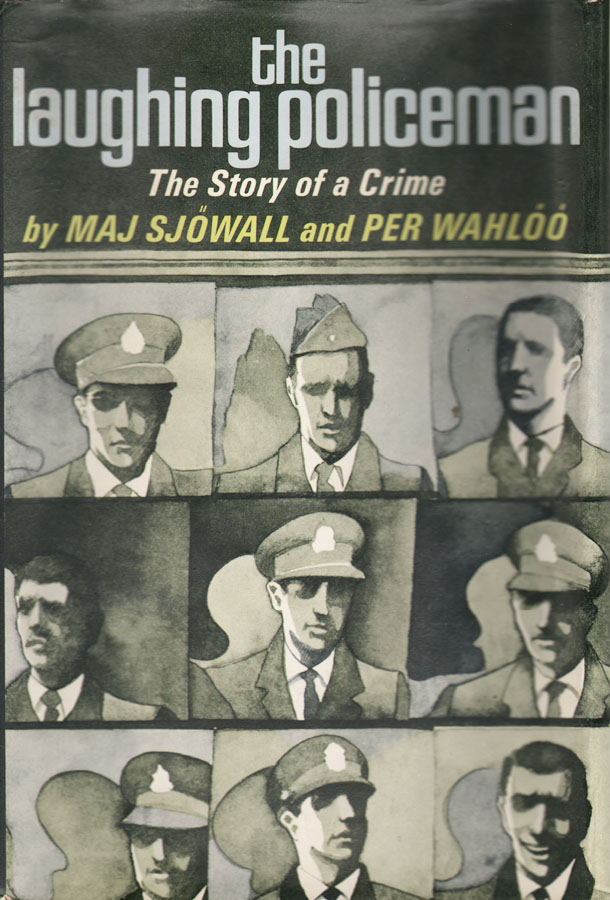 Donald E. Westlake, THE HOT ROCK (Simon & Schuster, $5.95). A brilliant comic variation on the grand-caper-gone-wrong.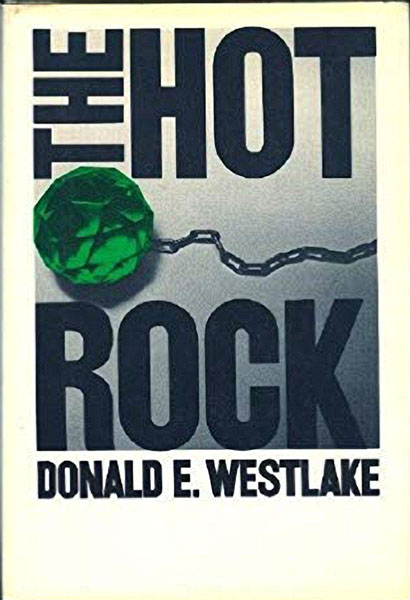 Shaun Herron, THE HOUND AND THE FOX AND THE HARPER (Random, $4.95). This devastating second novel about (former) intelligence agent Miro will be covered in greater detail in next week's column. Let me say now that it is a knifing cry of anguish and despair.

Now, for the rest, proceeding alphabetically, with Peter Alding's MURDER AMONG THIEVES (McCall, $4.50). Tricky plotting indeed – and sharp characterization to boot – in British police procedure.

J.E. Brown, INCIDENT AT 125TH STREET (Doubleday, $4.95). A fine crime story with a Manhattan setting, vividly reflecting contemporary problems. Note also THE BIG EASY by James Conaway (Houghton, Mifflin, $4.95).

Patrick Buchanan, A MURDER OF CROWS (Stein & Day, $4.95). High suspense and enterprising private detection.

Tucker Coe, WAX APPLE (Random, $4.95). Mitch Tobin's third case: intense, introspective, revealing, beautifully written.

Ivor Drummond, THE MAN WITH THE TINY HEAD (Harcourt Brace Jovanovich, $5.95). Unofficial citizenry taking arms against crime – a theme thoroughly treated in 1970, especially well in this pure entertainment. Note also THE MURDERER VINE by Shepherd Rifkin (Dodd, Mead, $5.95), and SLEDGEHAMMER by Walter Wager (Macmillan, $5.95) — which also have threads of social relevance.
Dick Francis, ENQUIRY (Harper & Row, $4.95). The annual gem by an always compelling storyteller.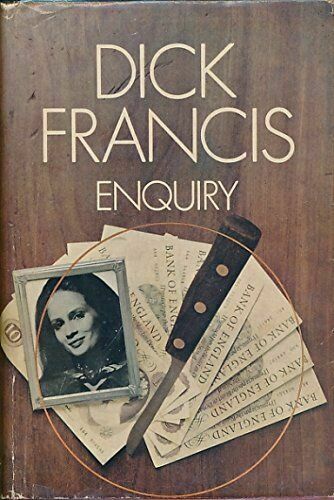 James Fraser, DEADLY NIGHTSHADE (Harcourt Brace Jovanovich, $4.95). The in genious Mr. Fraser is creating a new sub‐genre, the English village procedural, and this third Inspector Aveyard novel is exceptional among a year's good crop of British imports. On the amateur side of the detective ledger you should also be reminded of V. C. Clinton ‐ Baddeley's "No Case for the Police" (Morrow, $4.95), and, for even more delicate literacy, Amanda Cross's "Poetic Justice" (Knopf, $4.95).
Peter Lovesey, WOBBLE TO DEATH (Dodd, Mead, $4.50). A fine case of murder, projected against a compelling historical backdrop.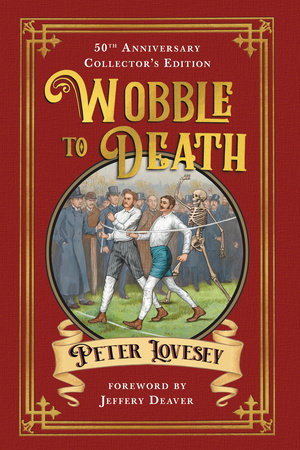 Stephen Marlowe, THE SUMMIT (Geis, $5.95). A shining example of the political ex trapolation that pumped new lifeblood into the espionage novel in 1970. For an approach from a totally different angle, Robert Stapp's treatment of America divided into glower ing North and South in "A More Perfect Union" (Harper's Magazine Press, $7.50) should not be overlooked.
Margaret Millar, BEYOND THIS POINT ARE MONSTERS (Random, $4.95). A welcome return by a thoroughly creative but sadly infrequent contributor to our genre.
Sidney Sheldon, THE NAKED FACE (Morrow, $4.95). Psychoanalyst Judd Stevens confronted by murder and doubts of his own sanity. Clearly the best first mystery novel of the year — though Tony Hillerman's THE BLESSING WAY (Harper & Row, $4.95) shows fine promise. ■
[Editor's note: Al Hubin's perspicacity is on full display here.  There are a few books that jump out at me from this list. They are THE LAUGHING POLICEMAN, which went on to win an Edgar Best Novel Award, and THE HOT ROCK, adapted into a very humorous movie starring Robert Redford as the bumbling Dortmunder.  Then we have ENQUIRY by Dick Francis, a classic that is well worth re-reading, and Peter Lovesey's WOBBLE TO DEATH, his first novel, which is being celebrated this year with a special 50th anniversary edition.  Margaret Millar (wife of Ross Macdonald) appears on the list with one of her best books.  I have to wonder if Al Hubin knew at the time that Tucker Coe was a pen name for Donald E. Westlake. Knowing Al, he most probably did. But I have to wonder about him putting two books by the same author on this short list?  I knew Ivor Drummond (a pen name of Roger Longrigg) for the author's Dan Mallett series penned under the name Frank Parrish.  It was one of my favorite series of the 1970s and 1980s. Al's only missed opportunity was a Sidney Sheldon title that he favored over THE BLESSING WAY by Tony Hillerman.  Overall a great list by a great figure in mystery fiction history.  [Larry Gandle tells me that the Sidney Sheldon books is great, so I may be wrong on that count.]
Once upon a time, Al Hubin reviewed for Deadly Pleasures Mystery Magazine.  He is the recipient of the Don Sandstrom Award for Lifetime Achievement in Mystery Fandom. Al founded the Armchair Detective and compiled the ultimate bibliography of crime fiction for which he has been duly honored.