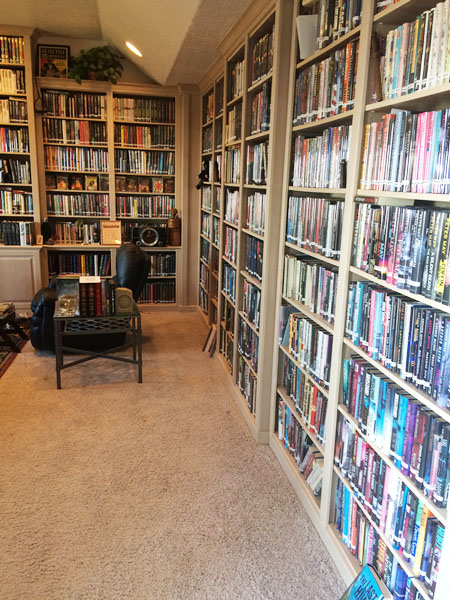 George's Mystery Library
For some time I've wanted to share my mystery fiction collection with you in a series of short videos. These videos (5 to 7 minutes long) will treat a variety of topics to do with mystery fiction and the collecting thereof. Some of it will be pretty basic to experienced collectors, but I want to make these videos understandable to even a complete novice starting out. If you are not a collector I hope there is enough in each episode regarding mystery fiction to keep you coming back for more.
The videos will be uploaded to YouTube so they will be easily accessible anywhere in the world. I will put links on this website and they can also be found under the title "George's Mystery Library" if you search YouTube.
Here are the first three episodes of George's Mystery Library. (I've learned a bit in doing these three, so please don't be too critical. I'm not a professional at this. I've ordered a microphone to plug into my Ipad to give better sound. It should arrive today so future videos should have more volume. I noticed that I made a couple of goofs with book title names, but I'm too lazy to redo the whole thing. My goal is to be just a shade better than Sheldon Cooper and his Fun With Flags – that was for fans of The Big Bang Theory)
Just click on the title of each video.
George's Mystery Library – Episode 1
A unique collection of signed material with the same cover art. Richard Lupoff and Stephen Marlowe
George's Mystery Library – Episode 2
Are you a completist as a collector? The collection of James Grady Condor novels and short fiction.
George's Mystery Library – Episode 3
Different types of editions that can be collected. Michael Connelly's THE LINCOLN LAWYER is used as the example.
George's Mystery Library — Episode 4
What is a "true" first edition? Examples of books by Michael Connelly, Harlan Coben, Lee Child, C. J. Sansom, and Robert Galbraith (J.K. Rowling)
Stay tuned for more.