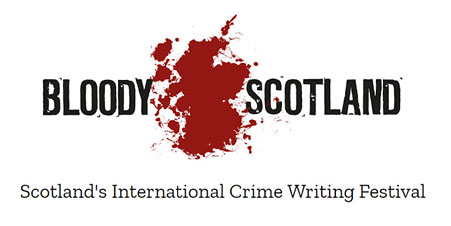 Have you ever wanted to attend a mystery convention but haven't been able for whatever reason? Well, now is your chance. As with all mystery conventions this year, Bloody Scotland is a virtual convention with no in-person, live attendance. And the organizers have offered it to all mystery lovers for FREE. You can watch a number of panels at this YouTube link: https://www.youtube.com/c/bloodyscotlandfestival
I've just been watching an excellent "panel" with Robert Crais, Deon Meyer and Helen Fitzgerald. Other authors you can watch (and listen to) are Jeffery Deaver, Peter May, Ann Cleeves, Abir Mukherjee, Val McDermid, Stuart Neville, Christopher Brookmyre, Mark Billingham, Steve Cavanagh, Lawrence Block, Ian Rankin, Oyinkan Braithwaite, Tess Gerritsen, Linwood Barclay, Yrsa Sigurdardottir, Adrian McKinty and Attica Locke. It's always fascinating to observe the personalities behind the writing. Even for veteran mystery convention attenders, this convention is a real treat.
But there is a DEADLINE to watching this — your free access expires on October 30, 2020.
Thank you, Bloody Scotland, for saving me the price of airfare and a good hotel –as well as an arduous, long trip.