How I Came To Read What is Apparently A Cozy Series – But Not. Long-time readers of Deadly Pleasures Mystery Magazine will have taken note of my reading tastes over the years, which tend to be in the medium-boiled to hard-boiled range. I don't read cozies, but I don't denigrate them either (like Otto Penzler does). To each his/her own. They just don't seem to fit my reading tastes.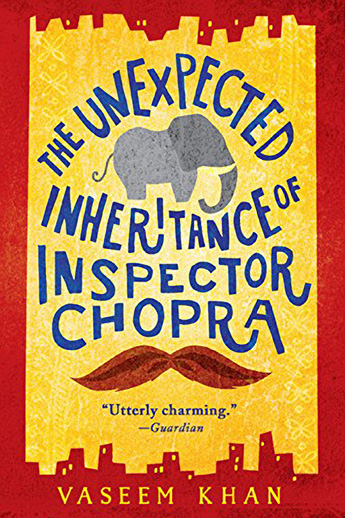 If you look at a cover of one of Vaseem Khan's novels, one would expect the story to be a cozy one. At least that is what the cover says to me. So what prompted me to try one of his novels out? It was listening to Vaseem and his buddy Abir Mukherjee (whose historical mysteries I love) on their podcast (Red Hot Chili Writers). I became so impressed with Vaseem's intelligent comments that I thought I should give his writing a try. Then the kicker was Podcast Episode 19 when Vaseem's editor Ruth Tross was interviewed. She is a self-professed reader of the darker side of mystery fiction, but said that when she started reading the manuscript of Vaseem's first novel she "fell in love with it." So I got a hold of a copy of his first book and almost instantly fell in love with it as well. The characters are so charming, the setting so interesting and the plotting so clever, that I found I couldn't put the book down.

Now, one has to understand how I read. I generally read 6-8 books at a time. If one novel proves to be so good as to take hold of my interest to the exclusion of the others, I'll read that one, and that one alone, until I finish it. But that doesn't happen very often. I've read three of Vaseem's novels (with a smile on my face) and it happened to me each time (two more are on order).

After reading them, I don't think I would classify them as cozies, although there is no profanity or sex in them — just a bit of violence, though. There are some unpleasant aspects to life in Mumbai that are chronicled by the author and that, along with the classic puzzle mystery structure, would lead me to categorize these novels as "traditional" mysteries rather than cozies.

The Chopra series is a wonderful change of pace – especially during this depressing time of pandemic. I recommend that everyone give it a try. It has universal appeal.
THE INSPECTOR CHOPRA DOSSIER
By George Easter
The Author: Vaseem Khan in his own words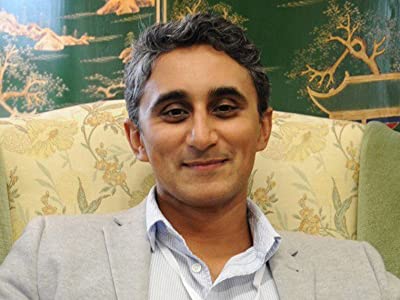 I was born in London in 1973, went on to gain a Bachelors degree in Accounting and Finance from the London School of Economics, before spending a decade on the subcontinent helping one of India's premier hotel groups establish a chain of five-star environmentally friendly 'ecotels' around the country. I returned to the UK in 2006 and have since worked at University College London for the Department of Security and Crime Science where I am continually amazed at the way modern science is being used to tackle crime. Elephants are third on my list of passions, first and second being great literature and cricket, not always in that order.
My close friend/mystery writer Abir Mukherjee and I have an ongoing, popular Podcast called the Red Hot Chili Writers, which I invite you to try out: https://podcasts.apple.com/us/podcast/red-hot-chilli-writers/id1475258158?ign-mpt=uo%3D4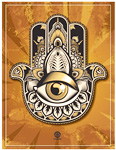 The Novels (So Far): Published in hardcover/trade paperback by Mulholland Books (Hodder & Stoughton) in the U.K. and in trade paperback by RedHook Books (Hachette) in the U.S.
THE UNEXPECTED INHERITANCE OF INSPECTOR CHOPRA (2015)
THE PERPLEXING THEFT OF THE JEWEL IN THE CROWN (2016) ** Shamus Award winner
THE STRANGE DISAPPEARANCE OF A BOLLYWOOD STAR (2017) ** Shamus Award nominee
MURDER AT THE GRAND RAJ PALACE (2018)
BAD DAY AT THE VULTURE CLUB (2019)
The Novellas:
INSPECTOR CHOPRA AND THE MILLION-DOLLAR MOTOR CAR (2018)
LAST VICTIM OF THE MONSOON EXPRESS (2019)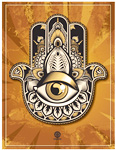 The Setting: Modern-day Mumbai, India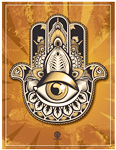 Cast of Characters:
Inspector Ashwin Chopra is an upright, honest policeman on the cusp of retirement because of a bad ticker, who seeks to solve one more murder before that event (or slightly after). Starting with the second book he reinvents himself as a private detective and restauranteur. He is a self-professed fan of Sherlock Holmes and his methods.
Archana Chopra, known to all as Poppy, is the Inspector's beautiful wife. Poppy is a force of nature whose major sorrow is her childlessness, but that is somewhat resolved over the series story arc. Starting in the second book, Poppy goes to work at a private school for boys.
Poornima Devi, Poppy's bilious mother, who, in the second book takes on an important role in Poppy's restaurant, despite her personality and black-eye patch. She was never in favor of Chopra as a son-in-law and takes every opportunity to make that fact known.
Sub-Inspector Rangwalla, Chopra's right-hand man in the police department and starting in the second book, in the detective agency as well. He is very street-smart and has a large network of contacts.
Baby Elephant Ganesha, sent to Chopra by eccentric and long-missing Uncle Bansi with no other explanation than "this is no ordinary elephant."
Irfan, a street-smart urchin who gets "adopted" as a ward in the second book. He proves resourceful in many ways.
Assistant Commissioner of Police Suresh Rao is as corrupt as they come and is Inspector Chopra's nemesis. Fortunately he is not very intelligent (he's no Moriarty) and often proves relatively easy to get around, except in one instance in the third novel..
Mrs. Rupa Subramanium, the despotic president of the Air Force Colony's Managing Committee who doesn't want a baby elephant in the apartment complex area where Chopra lives.
Chef Lucknowwallah, an accomplished chef, who happily comes out of retirement to cook for Chopra at Poppy's Restaurant, a police hangout. The Chef and Chopra's mother-in-law are often at each other's throats.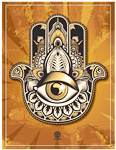 Reviews
THE UNEXPECTED INHERITANCE OF INSPECTOR CHOPRA by Vaseem Khan (Hodder & Stoughton, £12.99; in U.S., trade paperback from Redhook, $15.99). Rating: A- The upright Inspector Chopra has a heart condition that results in his early retirement from the Mumbai (India) police department – a fact that he is not happy about. At the same time that his eccentric uncle sends him a baby elephant named Ganesha ("no ordinary elephant"), Chopra is handed his last case, that of a drowned boy. Officials up the line are pressuring him to quickly close the case as an accidental drowning, but Chopra sees clues that indicate that the boy may have been murdered. As he resists his bosses (what does he have to lose?), we the readers are taken on an insider's tour of modern-day Mumbai. Along the way, we encounter an array of likeable characters, principally Chopra's lovely wife Poppy (unless you get her mad), Poppy's harpy mother Poornima Devi, Sub-Inspector Rangwalla, Chopra's right-hand man, who has a widespread network of contacts and is very street-smart.
And then there is the elephant in the room – literally. Baby Ganesh is not adjusting well and refuses to eat. But he starts to loosen up when Chopra takes him along on his investigations. By the end of the book, Ganesha has saved Chopra's life twice and they have created an inseparable bond.
The tone of this first novel is definitely cozy, but the realities of life in Mumbai do often raise a certain ugliness that is definitely not cozy. I would prefer to characterize it as a delightful traditional mystery with as charming an array of characters as you will find in any such novel. The author does take literary license with some coincidences and even a flight of fancy or two (Ganesh coming to the rescue of his master from miles away), but those did not dent my sheer pleasure in reading this novel. In fact, I liked it so much, I dove right into the second in the series.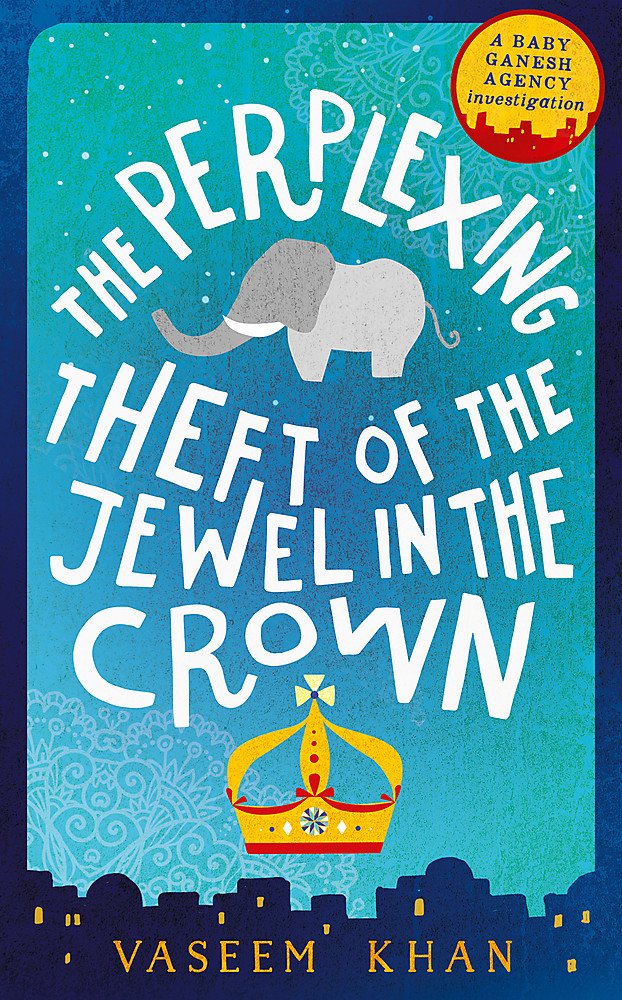 THE PERPLEXING THEFT OF THE JEWEL IN THE CROWN by Vaseem Khan (Hodder & Stoughton, £12.99; in U.S., trade paperback from Redhook, $15.99). Rating: A- Having retired from the police force, Inspector Chopra (ret.) has definitely landed on his feet. He has started a successful restaurant (with a prized chef) billed as a policeman's hangout, a detective agency named after his much-loved pet and cohort, the baby Ganesh. And he finds himself with more work than he can handle and is settling into a very satisfying life indeed.
Some of the famed British Crown Jewels, including the Koh-I-Noor Diamond are on display in Mumbai and Chopra and Poppy are on hand to see them. Security is very tight and only 20 people at a time are allowed in the room with the jewels. Suddenly there is a noise and a flash of light and the occupants of the room are gassed into unconsciousness. When Chopra awakens, he finds that the Queen's crown, including the Koh-I-Noor Diamond are gone. How could thieves pull this off with all of the security precautions that were taken?
Soon an old police colleague of his is arrested on suspicion of stealing the jewels. He begs Chopra to prove his innocence which Chopra agrees to – not only to help his old colleague but to solve the crime which Chopra (as an eyewitness) is very intrigued by.
There is another mystery involving a missing statue at the boys school that Poppy works at, which Chopra and Poppy solve in a pleasing manner.
The baby elephant Ganesha makes his presence known at critical times in the narrative. It it easy to see why Ganesha is a reader favorite.
This second book in the series seemed to have more depth to it than the first – and that is understandable because there was so much information to introduce in the first novel. Both are very enjoyable reads. This novel won a Shamus Award for Best Paperback Original.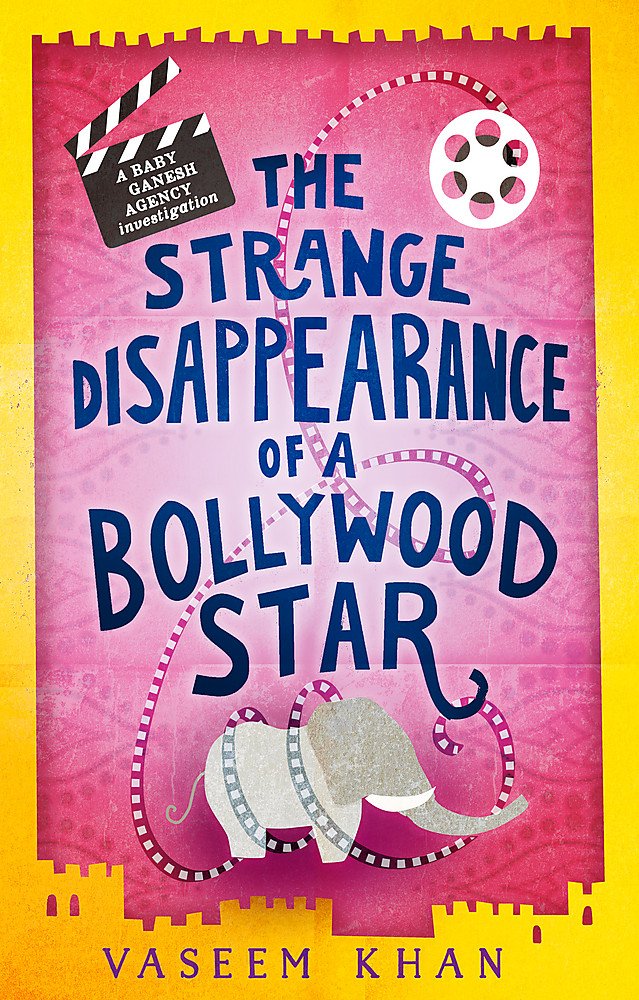 THE STRANGE DISAPPEARANCE OF A HOLLYWOOD STAR by Vaseem Khan (Redhook Books, $15.99). Rating: A- Both Chopra and his wife Poppy are big fans of the movies and stars of Bollywood, the huge Indian movie industry. So both are pleased when he takes on a case involving the disappearance of a rising Bollywood star, Vikram Verma. Verma's mother (also a big star in the past) is desperate to have him found, not only out of concern for his welfare, but also worry for his career. He is the star of one of the biggest blockbusters of all time and the cast and set is ready to film a very expensive sequence of the movie and Vicky is nowhere to be found. The movie may go bankrupt if he doesn't make an appearance soon. Has Verma been kidnapped or has the spoiled, temperamental star gone off on his own?
Before too long Chopra discovers that some people want Vicky to stay disappeared and some people want to do great harm to Chopra. He finds himself in a very difficult, life-threatening position and must rely of his family and friends (including Ganesha) to rescue him
The resolution of the plot turns out to be very surprising (I didn't see that coming).
I also enjoyed a look into another part of Indian culture that I'm unacquainted with – Bollywood. Chopra's ragtag cast of family and friends continued to delight.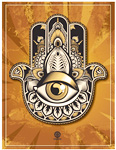 More to follow as I read and review them. Stay tuned.