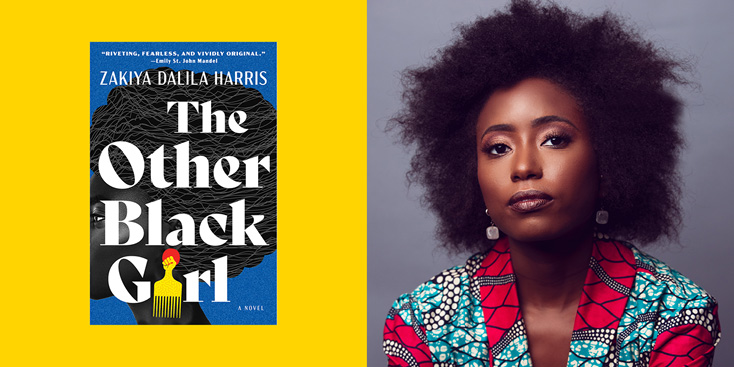 Getting a starred review (the equivalent to getting an A or an A+ rating in DP) in one of the four library journals (Publisher's Weekly, BookList, Kirkus Reviews and Library Journal) is quite a compliment for any writer. I pay close attention to the starred reviews to create the DP List of Best Mysteries, Crime Novels and Thrillers of the Year. I'm looking for consensus, which is sometimes hard to find because reviewers have such different tastes and criteria as to what constitutes a novel that merits a starred review.
With all that said (or written), it is quite unusual for me to find a mystery that garners four starred reviews. One or two a year is about average. So when one comes along, especially if it is a first novel, my interest is definitely piqued. THE OTHER BLACK GIRL is just such a book. 4 starred reviews!
THE OTHER BLACK GIRL by Zakiya Dalila Harris
Atria, $27.00, June 1 Pub Date
Twenty-six-year-old editorial assistant Nella Rogers is tired of being the only Black employee at Wagner Books. Fed up with the isolation and microaggressions, she's thrilled when Harlem-born and bred Hazel starts working in the cubicle beside hers. They've only just started comparing natural hair care regimens, though, when a string of uncomfortable events elevates Hazel to Office Darling, and Nella is left in the dust. Then the notes begin to appear on Nella's desk: LEAVE WAGNER. NOW.
It's hard to believe Hazel is behind these hostile messages. But as Nella starts to spiral and obsess over the sinister forces at play, she soon realizes that there's a lot more at stake than just her career.
[I've just received a copy of THE OTHER BLACK GIRL and have started to read it. Look for a review in the next issue of DP. ]