Contributors to Deadly Pleasures Mystery Magazine have come up with their favorite mystery, crime fiction and thriller reads of books published in 2020. These will eventually be distilled down (with input from a few others) to the Barry Award Nominations. It's all in pursuit of our stated mission to come up with the best books to recommend to you, the reader.
When I get a few more "outside" best lists, I will post a masterlist with a separate compilation of book titles that appeared on two or more "best" lists. That masterlist will also appear in the next issue of Deadly Pleasures Mystery Magazine, which is due out January 21, 2021. But we are still reading 2020 titles, so we made add a title or two before the list is printed in the magazine. A big "thank you" for the effort put forth by DP contributors to do the requisite reading and compiling of the following lists. Lots of good recommendations for every reader taste.
There have been some comments on Facebook about this post and the lack of a female presence. That is a valid observation. Reviewer Sally Sugarman just passed away. Long-time reviewer Maggie Mason didn't want to come up with a list. Reviewer Norma Dancis passed away a few months ago and I have been trying to replace her with another female reviewer. My top pick for a replacement turned me down because she doesn't want to review any more. I've gotten some good suggestions for female reviewers that I will be following up with soon. When it comes to female mystery writers, we make a great effort to see that they get fair representation in our magazine. We are trying to find the best books to recommend to our readers. We don't give a toss if the author of a good book is a male or a female.
Deadly Pleasures Staff Picks Best of 2020
Ali Karim Best of 2020 (From the U.K.)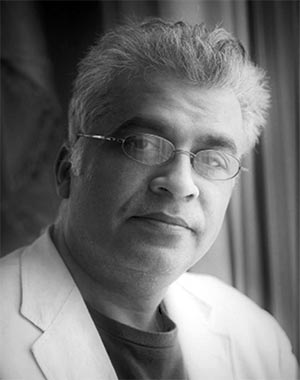 A PRIVATE CATHEDRAL, James Lee Burke
FAIR WARNING, Michael Connelly
TROJAN HORSE, S. Lee Manning
THE SENTINEL, Lee Child and Andrew Child
BLACKTOP WASTELAND, S. A. Cosby
KILL A STRANGER, Simon Kernick
LONG BRIGHT RIVER, Liz Moore
MOONFLOWER MURDERS, Anthony Horowitz
THE HUNTED, Gabriel Bergmoser
Mike Ripley's Best of 2020 (from the U.K.)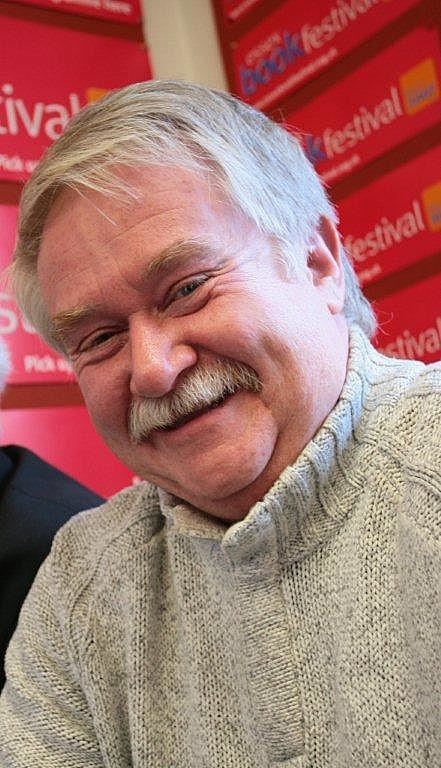 HAMMER TO FALL, John Lawton
A SONG FOR THE DARK TIMES, Ian Rankin
BLACKTOP WASTELAND, S. A. Cosby
PAINTED IN BLOOD, Ilaria Tuti
THE GOOD KILLER, Harry Dolan
THE SPLIT, Sharon Bolton
BRIXTON HILL, Lottie Moggach
THE NIGHT OF THE SHOOTING STARS, Ben Pastor
ANGEL'S INFERNO, William Hjortsberg
Jeff Popple's Best Reads of 2020 (from Australia)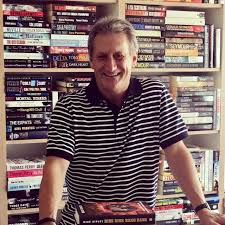 DIRTY SOUTH, John Connolly
A SONG FOR THE DARK TIMES, Ian Rankin
BLACKTOP WASTELAND, S. A. Cosby
CONSOLATION, Garry Disher (not available in U.S. yet)
WHEN SHE WAS GOOD, Michael Robotham
THE GOOD TURN, Dervla McTiernan (not available in U.S. yet)
HAMMER TO FALL, John Lawton
THE NIGHT SWIM, Megan Goldin
AFTER DARK, Dominic Nolan
TRUST, Chris Hammer
DOUBLE AGENT, Tom Bradby
Debuts
THE THURSDAY MURDER CLUB, Richard Osman
THE HUNTED, Gabriel Bergmoser
THE BLUFFS, Kyle Perry
Larry Gandle's Best of 2020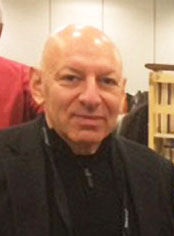 Novels
AMNESTY, Aravind Adigo
LITTLE SECRETS, Jennifer Hillier
THE WIFE STALKER, Liv Constantine
EDDIE'S BOY, Thomas Perry
DEATH IN HER HANDS, Otessa Moshfegh
ONE BY ONE, Ruth Ware
SUMMER HOUSE, James Patterson & Brendan DuBois
A BURNING, Megha Majumdar
VANISHING HALF, Brit Bennett
THE LAST FLIGHT, Julie Clark
WHO THEY WAS, Gabriel Krauze (my favorite)
SNOW, John Banville
BLACKTOP WASTELAND, S. A. Cosby
LONG BRIGHT RIVER, Liz Moore
DEACON KING KONG, James McBride
Debut Novels
ROSE GOLD, Stephanie Wrobel
MY DARK VANESSA, Kate Elizabeth Russell
Thriller Novels
WITHOUT SANCTION, Don Bentley
HOUR OF THE ASSASSIN, Matthew Quirk
THREE HOURS IN PARIS, Cara Black
THE SHADOWS, Alex North
HOUSE ON FIRE, Joseph Finder
THE BOY IN THE WOODS, Harlan Coben
George Easter's Favorite Mystery/Crime/Thrillers 2020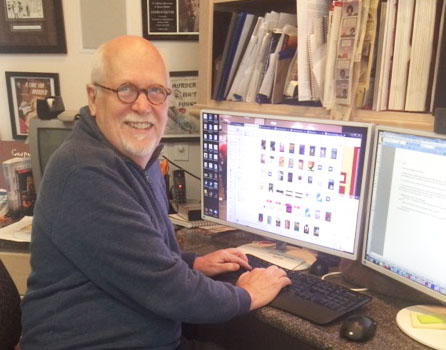 Best Novels
THE LAST FLIGHT, Julie Clark
VICTIM 2117, Jussi Adler-Olsen
THE FINISHER, Peter Lovesey
THE LAST HUNT, Deon Meyer
TROUBLED BLOOD, Robert Galbraith
BLACKTOP WASTELAND, S. A. Cosby
THE LAW OF INNOCENCE, Michael Connelly
HOUSE PRIVILEGE, Mike Lawson
BLIND VIGIL, Matt Coyle
THE BOY IN THE WOODS, Harlan Coben
MOONFLOWER MURDERS, Anthony Horowitz
THE CURATOR, M. W. Craven
Best First Novels
THE THURSDAY MURDER CLUB, Richard Osman
WINTER COUNTS, David Heska Wanbli Weiden
DEEP STATE, Chris Hauty
Best PBOs
DARKNESS FOR LIGHT, Emma Viskic
THE MONGKOK STATION, Jake Needham
HIDE AWAY, Jason Pinter
RUNNING FROM THE DEAD, Mike Knowles
BAD DAY AT THE VULTURE CLUB, Vaseem Khan
PLAIN SIGHT, Bruce Robert Coffin
BAD NEWS TRAVELS FAST, James Swain
Best Action Thrillers
THE WILD ONE, Nick Petrie
INSIDIOUS, Brett Battles
ONE MINUTE OUT, Mark Greaney
EDDIE'S BOY, Thomas Perry
THE MAN ON THE STREET, Trevor Wood
THE RUNNER, Stephen Leather
DOUBLE AGENT, Tom Bradby
Steele Curry's Favorites Mysteries & Thrillers 2020 (From Canada)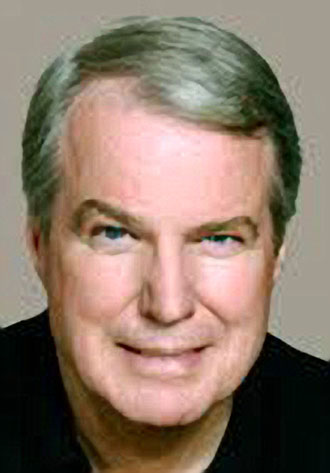 Best Novels:
A PRIVATE CATHEDRAL, James Lee Burke
BLACKTOP WASTELAND, S. A. Cosby
LADY JAIL, John Farrow
ROAR BACK, John Farrow
THE ENGLISHMAN, David Gilman (U.K.)
THE RHINO CONSPIRACY, Peter Hain
NIGHT IN TEHRAN, Philip Kaplan
HAMMER TO FALL, John Lawton
KILL CHAIN, Dominic Martell
THE LAST HUNT, Deon Meyer
EDDIE'S BOY, Thomas Perry
ALL THE DEVILS ARE HERE, Louise Penny
THE CITY UNDER SIEGE, Michael Russell (U.K.)
TROUBLE IS WHAT I DO, Walter Mosley
BROKEN, Don Winslow
THE LAW OF INNOCENCE, Michael Connelly
THE SUMMER HOUSE, James Patterson & Brendan DuBois
Debut Novels:
THE REFLECTING POOL, Otho Eskin
DEEP STATE, Chris Hauty


Best Novels:
A PRIVATE CATHEDRAL, James Lee Burke
BLACKTOP WASTELAND, S. A. Cosby
LADY JAIL, John Farrow
ROAR BACK, John Farrow
THE ENGLISHMAN, David Gilman (U.K.)
THE RHINO CONSPIRACY, Peter Hain
HAMMER TO FALL, John Lawton
KILL CHAIN, Dominic Martell
THE LAST HUNT, Deon Meyer
EDDIE'S BOY, Thomas Perry
ALL THE DEVILS ARE HERE, Louise Penny
THE CITY UNDER SIEGE, Michael Russell (U.K.)
TROUBLE IS WHAT I DO, Walter Mosley
BROKEN, Don Winslow
THE LAW OF INNOCENCE, Michael Connelly
THE SUMMER HOUSE, James Patterson & Brendan DuBois
Debut Novels:
THE REFLECTING POOL, Otho Eskin
DEEP STATE, Chris Hauty
GERMANIA, Harald Gilbers
Best Paperback Originals:
FIFTY FIFTY, Steve Cavanagh
THE DIAMOND QUEEN OF SINGAPORE, Ian Hamilton
FORESIGHT: THE LOST DECADES OF UNCLE CHOW TUNG, Ian Hamilton
MONGKOK STATION, Jake Needham
THE NAMES OF THE DEAD, Kevin Wignall
Best Paperback Originals:
FIFTY FIFTY, Steve Cavanagh
THE DIAMOND QUEEN OF SINGAPORE, Ian Hamilton
FORESIGHT: THE LOST DECADES OF UNCLE CHOW TUNG, Ian Hamilton
MONGKOK STATION, Jake Needham
THE NAMES OF THE DEAD, Kevin Wignall
Kristopher Zgorski's
Top Reads 2020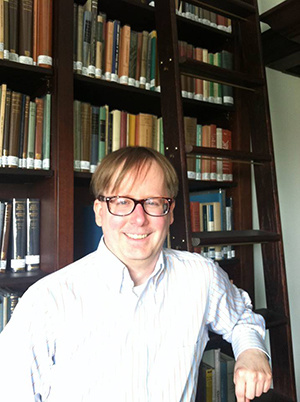 Louise Penny, ALL THE DEVILS ARE HERE
Rachel Howzell Hall, AND NOW SHE'S GONE
S. A. Cosby, BLACKTOP WASTELAND
Lisa Unger, CONFESSIONS ON THE 7:45
Hank Phillippi Ryan, THE FIRST TO LIE
Aimee Molloy, GOODNIGHT BEAUTIFUL
Julia Spencer-Fleming, HID FROM OUR EYES
Jennifer Hillier, LITTLE SECRETS
Lori Rader-Day, THE LUCKY ONE
Kim Powers, RULES FOR BEING DEAD
Ivy Pochoda, THESE WOMEN
Ragnar Jonasson, WINTERKILL
John Fram, THE BRIGHT LANDS
Alex Pavesi, THE EIGHTH DETECTIVE
David Heska Wanbli Weiden, WINTER COUNTS
"Mystery" Mike Bursaw's Best Mysteries and Thrillers of 2020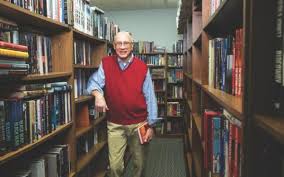 BLIND VIGIL, Matt Coyle
THE WILD ONE, Nick Petrie
DEEP STATE, Chris Hauty
HOUSE PRIVILEGE, Mike Lawson
ONE MINUTE OUT, Mark Greaney
SAVAGE SON, Jack Carr
THE MAN WHO NEVER WAS, Mark Dawson
EDDIES BOY, Thomas Perry
FIFTY FIFTY, Steve Cavanaugh
NEXT TO THE LAST STAND, Craig Johnson
BAD NEWS TRAVELS FAST, James Swain
THE PRESIDENTS DOSSIER, James Scott
THE LAW OF INNOCENCE, Mike Connelly