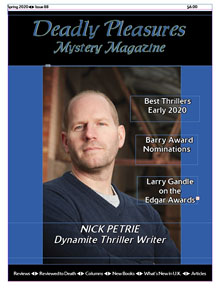 Update: Friday, June19 — issue arrived on my doorstep. Going to pick up mailing labels. It will be mailed on Monday, June 22, 2020.
Monday, June 15. This issue is at the printer. Will mail as soon as it is delivered.
A Color PDF will also be available within the next day or so for subscribers to see. Just send an email to george@deadlypleasures.com with "PDF" in the subject line. Sorry for delay.